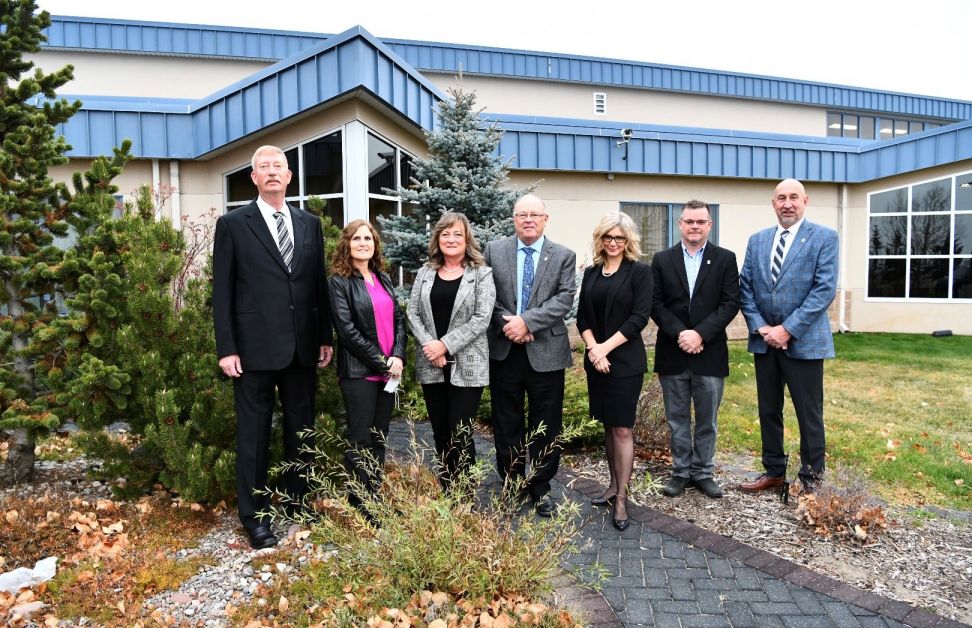 Wheatland County Municipal Planning Commission (MPC) denied a development permit application from The Alice Sanctuary to continue fundraising and volunteer activities at the sanctuary during the Tuesday, March 14 MPC meeting.
The role of the MPC is to act as the Development Authority on any development permit or subdivision applications which may involve a discretionary use; all current members of council sit as commission members, and is currently chaired by Division 4 Councillor Tom Ikert.
"An application was submitted to obtain a development permit for the sanctuary, and mitigate concerns raised by local residents regarding vehicle traffic generated by clients visiting the parcel," explained Development Officer Suzanne Hayes during the meeting.
The application initially came before the MPC during its February 14 meeting after The Alice Sanctuary, located north of Highway 564 approximately 26 kilometres west of the Village of Rockyford, applied for a development permit following reports to the County about activity on the parcel.
At the time, MPC members decided to defer decision to a later date to allow both the applicant and adjacent landowners the opportunity to attend the meeting and, if permitted, speak on the application.
According to the sanctuary's website, it was founded in 2014, and there are currently some 200 abandoned and rescued farm animals housed at the facility. Public and private guided tours are held at the facility during the summer, along with small fundraising activities to support costs of caring for the animals; larger fundraising activities were previously held onsite but have since been moved offsite.
"Keep in mind, this is here because there is an issue already with the neighbours, and it wasn't asked-this was developed onsite without getting the permission from this authority first, and it's been operating for a number of years," MPC Commissioner Scott Klassen stated.
He added adjacent landowners had raised concerns over increasing traffic to the sanctuary, along with the potential for security and biosecurity risks.
It was noted the care of animals at the sanctuary was considered a permitted use due to the parcel's zoning within the Agricultural District; however, the tour and fundraising activities being held at the facility were not permitted under the zoning, requiring a development permit.
During discussions, MPC members Shannon Laprise and Donna Biggar expressed, if the permit was approved it would give the county a better chance to "monitor activities" at the facility, and would give the sanctuary a two-year period to address traffic and other issues. After two-years, The Alice Sanctuary would then need to reapply for a development permit, giving the opportunity to reconsider the application and review whether any of the issues reported by adjacent landowners had been addressed by the sanctuary.
Commissioner Klassen moved to deny the application, which was supported in a vote of three in favour and two opposed.
The Alice Sanctuary will still be able to continue regular animal care operations, but will not be permitted to hold tours or other fundraising activities onsite.