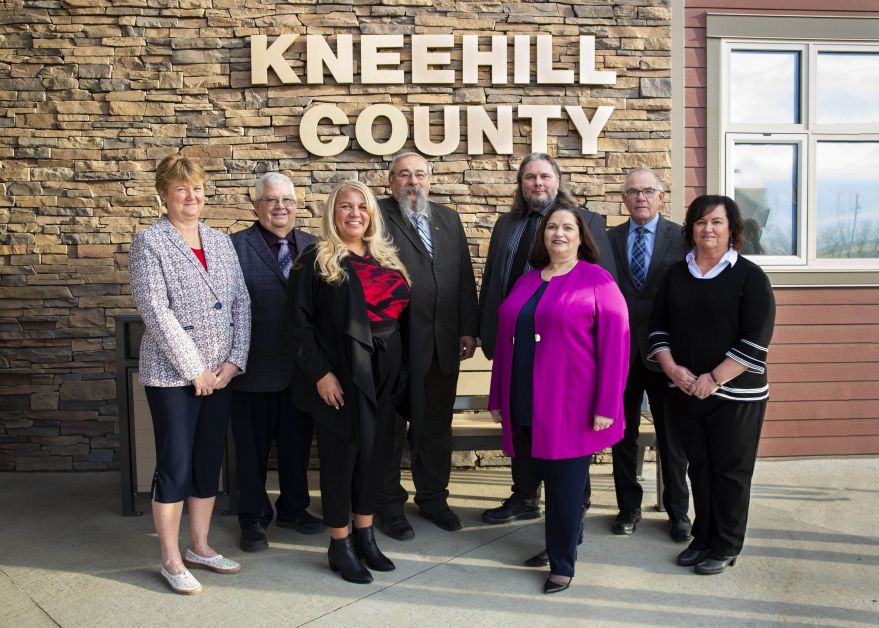 Kneehill County received correspondence from Alberta Minister of Transportation and Economic Corridors Devin Dreeshen regarding concerns over the condition of a bridge within Kneehill County municipal boundaries, but under the jurisdiction of Alberta Transportation, during the regular Tuesday, March 14 council meeting.
Council had previously directed administration to draft a letter to Minister Dreeshen in December 2022 after it was determined the bridge, which crosses the Bigelow Reservoir along Highway 587 northwest of the Town of Trochu, was determined to have several deficiencies to the bridge structure following a provincial inspection in February 2022.
"In the letter (from Minister Dreeshen's office), they indicate they are looking to do some planning and engineering; however, it's not yet on the funding list," said Chief Administrative Officer (CAO) Mike Haugen during the March 14 meeting.
He explained, although the province is "getting ready to go" there is not yet a date for when repairs will go ahead and, at this time, no funding has been put towards these repairs.
As the bridge is located along a provincial highway, maintenance and repairs falls under the responsibility of Alberta Transportation.
During the December meeting it was noted Alberta Transportation did not anticipate it would repair the bridge "anytime soon" and it was not anticipated to be included in future budgeting plans, which prompted the letter to Minister Dreeshen.
In his letter, dated January 17, Minister Dreeshen stated, "...budget deliberations are underway and this project will most certainly be considered for inclusion in Budget 2023/24."
CAO Haugen added administration is working to arrange a meeting between council and Minister Dreeshen to lobby to have these repairs moved up in priority, and it is hoped the county can obtain some letters of support from some of the industries which would be affected by a potential weight restriction or bridge closure ahead of this meeting.