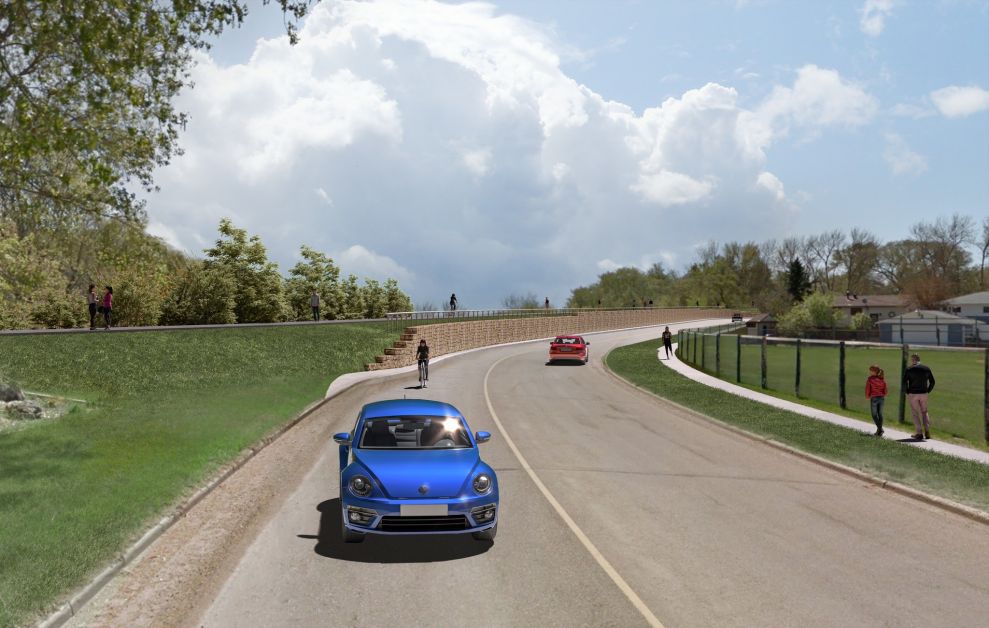 *Photo courtesy Drumheller Resiliency and Flood Mitigation Office
Drumheller Resiliency and Flood Mitigation Office (DRFMO) and members of the Town of Drumheller administration team held a community information session on Thursday, February 9 to provide information and outline several upcoming flood mitigation berm projects.
The information session was held at the Badlands Community Facility (BCF) in a trade show style format, similar to the one held in November 2022, and provided further information and design drawings for berm projects planned at East Coulee, Michichi Creek, downtown, and the hospital berm extension.
"We took what people told us at (the open house) event (on November 17) and then we were able to make adjustments to our designs," DRFMO project director Deighen Blakely tells the Mail.
She explains the open house in November generated plenty of feedback from residents, from how the project would affect their properties individually, to what adjustments could be made to reduce impacts on area roads and what features residents would like to see in their communities.
Ms. Blakely notes they are hoping the East Coulee berm project will be ready for tendering in the coming weeks, and is hopeful work on the projects in North Drumheller can begin as early as March or April.
Artists and designers also put together a visual infographic based on questions and feedback received explaining vibration monitoring and what is considered normal and excessive.
Some vibration is normal in berm construction areas, and residents may experience dishes or picture frames rattling. However, if these vibrations cause drywall cracks or nails to pop out it is considered excessive and the flood office should be contacted immediately to avoid any permanent structural damage.