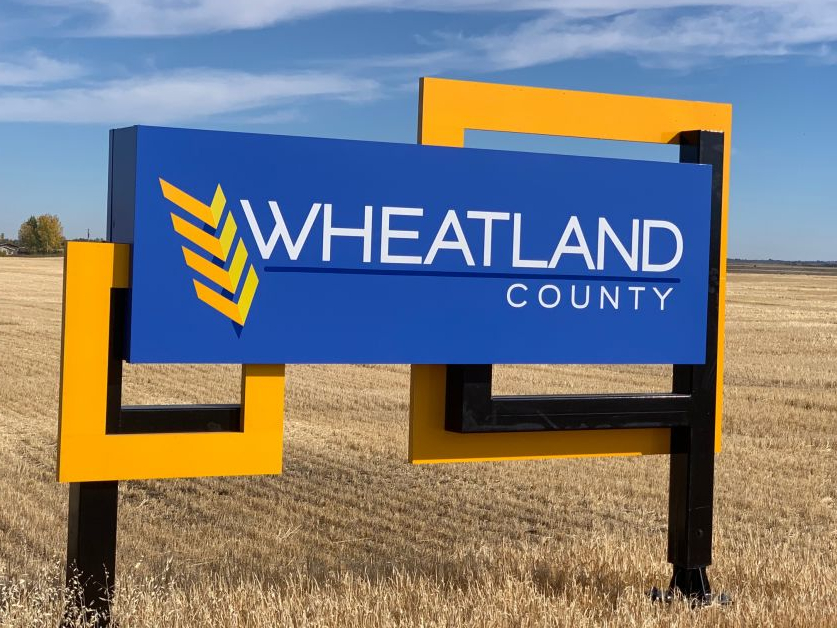 Wheatland County council has approved an increase of $335,000 to its 2023 Operating Budget to complete some extensive repairs to several bridges within the county.
Operations manager Cody Zimmerman presented council with the request during the regular Tuesday, February 7 council meeting and explained inspections of six major bridge files within the county's jurisdiction showed potential rot on five bridges, requiring significant repairs.
"Annually we complete inspections on a portion of bridge files to make sure everything is safe and up to code, and safe for public use," Mr. Zimmerman shared during the meeting.
Once the rot was identified, additional inspections were conducted but the results were not received until December 2022 after budget deliberations were held, and repair costs were much higher than originally anticipated.
Mr. Zimmerman noted extensive rot was found on multiple bridge elements. This has resulted in a lower rating of the bridge substructure, which has also impacted remaining estimated lifespan of these structures, and require immediate attention for repair.
All five bridges are located in the northern portion of Wheatland County between Range Road 244 and Range Road 222, south of Highway 9 and north of the Village of Rockyford.
"All of these bridges were in the bridge plan for the next five years for replacement, with a total cost of $2 to $3 million per bridge," Mr. Zimmerman said.
He added it is not recommended to delay repairs as these structures directly affect transportation and public safety. It is estimated the lifespan of these bridges could be extended between nine and 15 years, which would delay the need to replace these structures, if repairs are completed immediately.
Wheatland County council had previously approved a total of $260,000 for engineering and contracted services within its 2023 operating budget for bridge maintenance and repairs. However, with the additional files added the cost of repairs is estimated to be some $330,000 above this previously allocated amount. This includes an approximate additional $33,000 for engineering costs and some $298,000 in contracted services.
Council unanimously approved the increase of $335,000 to complete repairs of these bridge files; this work will be tendered for completion later in the year.