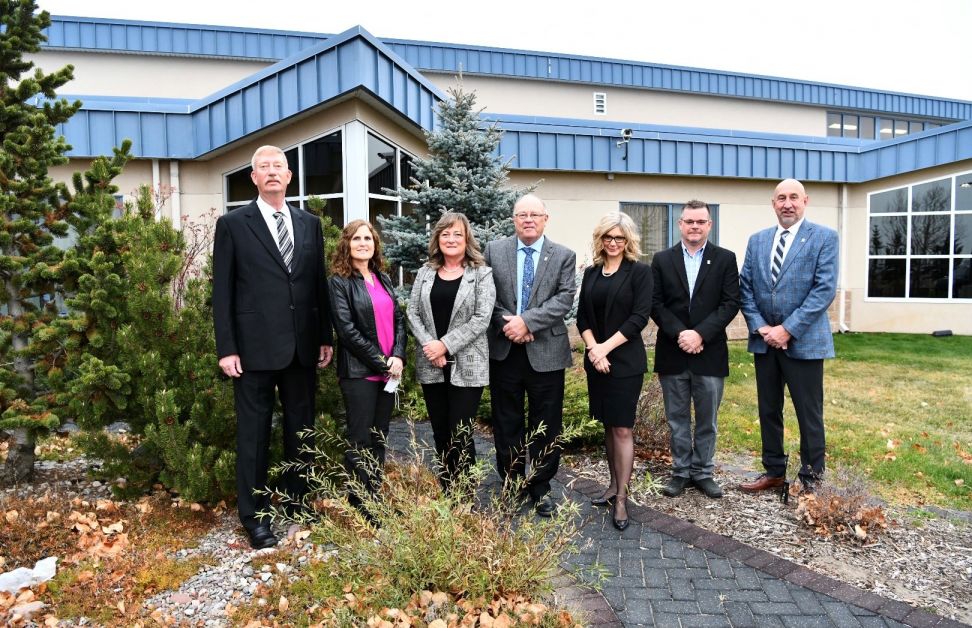 Wheatland County administration were directed to review community halls within its municipal boundaries to determine if any thermal efficiencies can be achieved to help reduce operating costs, and any provincial or federal grant funding opportunities available to support these projects during the regular Tuesday, January 10 council meeting.
Division 4 Councillor Tom Ikert brought the item forward and explained he is aware of two community halls within his division alone that are "impossible" to maintain proper temperature regulation.
"There's nothing wrong with these buildings (Cheadle Hall and Lyalta Community Hall). They were built as cost effectively as you could back in the day, when the price of natural gas and electricity was next to nothing," Councillor Ikert explained during the meeting.
He noted the buildings were both built using cinder blocks, which have a poor insulation thermal rating. Thermal ratings are measured as an R-rating by how resistant the insulation is to heat flow; a higher R-value has more resistance and is, therefore, better at insulating.
While cinder blocks are cost effective and a strong building material, it has a thermal rating ranging between R-1.9 and R-2.5, depending on the density of the block, and whether any other type of insulation is used.
Councillor Ikert noted the county currently offers funding for community organizations to help with operational and project-based costs through its Community Enhancement Regional Board (CERB) grant. The county awarded over $495,000 to support a total of 43 projects in 2022, and Deputy Reeve Scott Klassen noted he anticipates much of this funding was likely used to help cover utility costs.
Cheadle Hall received a quote to retrofit the facility, which would include upgrading the roof, adding some four inches of insulation to provide an estimated R-20 insulation rating, and covering the cinder block structure with metal, would cost an estimated $200,000 and could extend the life of the facility by some 40 years; while it was noted the community is willing to fundraise this amount, Councillor Ikert expressed it would take several years to raise the necessary funds.
Lyalta's hall has recently undergone roof upgrades and Councillor Ikert estimated costs would be about 30 per cent lower to complete retrofits on this facility.
Council unanimously approved the motion to direct administration to look at facilities which would require upgrading or retrofitting, investigate any provincial or federal funding grants and potential utility cost savings, and provide suggestions on moving forward.