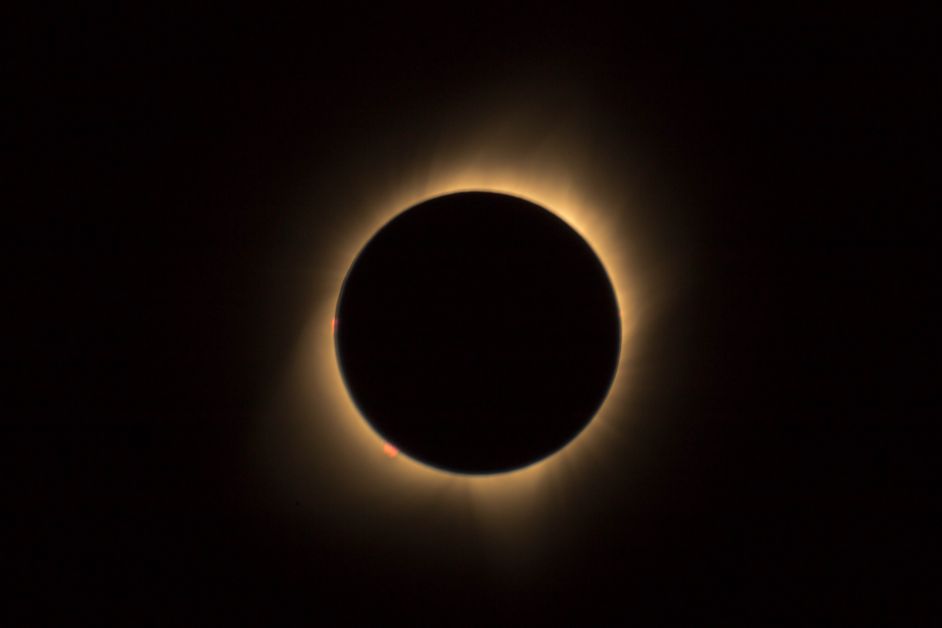 Amateur astronomers and stargazers will have plenty to look forward to in 2023 with several celestial events-from meteor showers to an annular solar eclipse later in the year.
There have already been two celestial events in the new year, with the Quadrantid meteor shower peaking between January 3 and 4, followed by the first full moon of the year-also known as the Wolf Moon-rising on January 6.
While a full moon is not normally an astronomical phenomenon, the Wolf Moon also happened to coincide with being at its farthest orbital point from Earth, also known as a micro-moon. This was the first of two micro-moons which will occur in 2023. The second micro-moon will rise on February 5, and is also known as the Snow Moon.
Another lunar event which will take place this year is a Blue Moon, which is when two full moons rise within the same month. Although the phrase "Once in a blue moon…" may make the event seem extraordinary, a blue moon actually takes place about once every two to three years due to the cyclical nature of the moon's phases, and does not have anything to do with the moon's colour. The last blue moon occurred on August 22, 2021 and this year the blue moon will rise on August 31; the next blue moon is not expected until May 2026.
Along with these lunar events, there will also be a total of 10 meteor showers visible from the northern hemisphere in 2023; however, stargazers will need to have some patience as the next one-the Lyrid meteor shower-is not expected to peak until April 22 and 23.
The Eta Aquariids meteor shower will follow shortly after, peaking May 5 to 6, followed by the Alpha Capricornids which will peak July 30 and 31; the Perseids meteor shower will peak between August 12 and 13; and the Orionids will peak October 20 and 21. There will be two meteor showers in both November and December, with the Northern Taurids peaking between November 11 and 12, and the Leonids peaking November 17 and 18, followed by the Geminids December 13 and 14, and the Ursids December 21 and 22 during the winter solstice.
Two solar eclipses and two lunar eclipses will take place this year, however, only one will be visible from the Drumheller and surrounding areas.
An annular solar eclipse, which occurs when the moon passes between the earth and the sun and the apparent size of the moon is smaller than the sun, leaving a ring or annulus around the moon as it obscures the sun, is expected to take place on October 14 and will begin at approximately 9:13 a.m. Pacific Time (10:13 a.m. Mountain Time), and ends approximately 12:03 p.m. Central Time (11:03 a.m. Mountain Time).