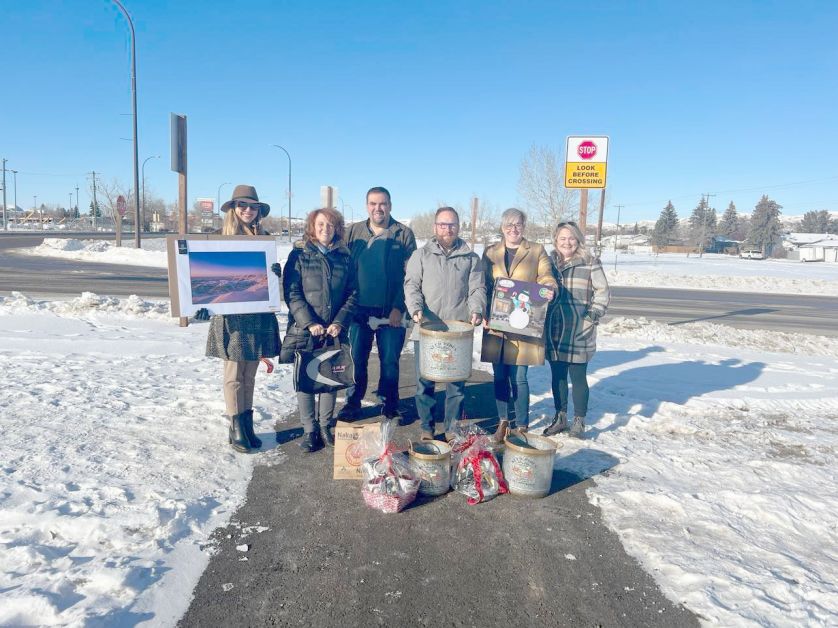 The Rails to Trails task force is officially accepting donations and sponsorships from the community as of Friday, November 18.
Funds raised will help support the development of an approximately 19 kilometre trail network and amenities throughout the Drumheller Valley, from the Midland Bridge to Wayne, via former CN rail right-of-ways; the Town of Drumheller announced in April it had come to an agreement for a 25 year lease for use of the right-of-ways at a cost of $1 per year.
In keeping with the theme of the Town's historic connection to railway, amenities along this trail will include a total of six stations positioned at key locations along the trail which provide shaded locations to gather, garbage and recycling receptacles, and seating areas, including a main station on the edge of downtown with a donor wall and enhanced amenities. There are also 11 stops planned at key points between stations with a place to rest, dog relief stations, and garbage and recycling receptacles.
The task force is hoping to raise the funds as quickly as possible to complete the trail network in 2023; at minimum, the task force would like to see the trail completed from the Midland Bridge to the Walmart intersection at 19 Street.
Donors will also have the opportunity to sponsor the purchase of seven available bridges in Wayne, and the Midland Bridge. Anyone within the community, whether individuals or families, businesses or organizations, can donate to the development of the trails, and tax receipts are available for donations over $25.
A fundraising dinner and silent auction will be held on Friday, December 2. Task force members show off some of the items available for bid at the auction. (l-r) Madison Colberg, vice-chair Becky Kowalchuk, chair Jason Blanke, Tyler Eddy, Courtney Bell, and Lisa Orton.
For more information or to donate to the project, visit https://www.drumheller.ca/play/trails/rails-to-trails-project.