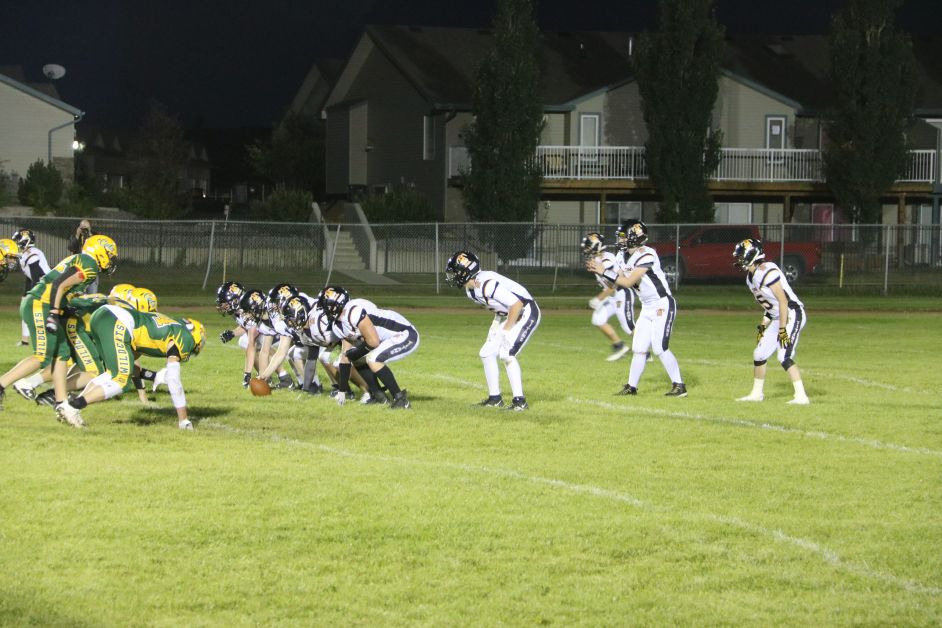 The Senior Titans are off to a great start to the season with a 2-1 record and a firm hold on the number three spot in the porcine for Tier IV teams.
On Saturday, September 3, the team was in St. Paul to take on the Lions; St. Paul is a quality team and is currently provincially ranked fifth in the same division as the Titans.
"St. Paul came out strong and marched down on their first drive and punched one in," said head coach Ken Fournier. "They had another nice drive to the 10-yard line, and we ended up with a return for a touchdown of 102 yards from Ben Messom. It was a big play to get us back into it."
It was a back-and-forth game, but Fournier said the Titans had some good drives and took home a 24-13 win.
Last Saturday, September 10, the Titans were back on their home field to take on Stettler, another quality team.
Stettler is ranked fourth among Tier III teams.
"Stettler has a really good team this year. They had a lot of returning seniors on their offence and are pretty well refined," said Fournier. "We told the guys without having film on another team and playing a new team we don't normally play, it can go either way."
Stettler went up, but the Titans battled back to within a touchdown. Stettler moved the ball well and took the lead for good.
"We had a couple of drives stalled from penalties and mistakes, and Stettler being a good team, they took it away after that. They had a very strong running game," said Fournier.
Stettler went on to win 49-21. Despite this, it was a valuable game for the Titans.
"We have some things to learn. Playing a good team will show you your mistakes, and that is kind of what we need. So we know what we need to work on and will review that film," said Fournier.
The Titans are back on the field on Saturday, September 17, at 1 p.m., to take on the Canmore Wolverines.