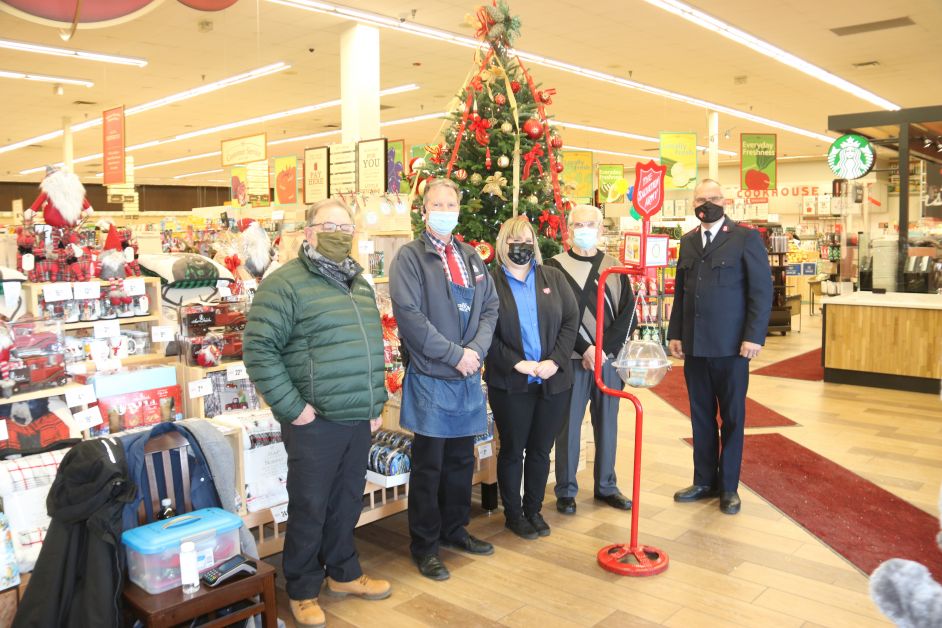 The Salvation Army is hoping for strong support for its annual Red Bag Food Drive on Thursday evening, facing a year that the church has seen great demand for its services.
Volunteers will be forming up in muster points throughout the community at 6 p.m., November 26, to comb neighbourhoods to pick up donations on the doorsteps of residents in red bags, which were distributed to the community in the November 11 edition of The Drumheller Mail.
Captain Ben Lippers of The Salvation Army says there has been a marked increase in demand this year. In fact, the number of hampers provided this year exceeds last year's total, and that does not include the Christmas season.
'We're at about 900 right now," said Lippers. Last year the Salvation Army distributed 739 hampers, including 176 during the Christmas season.
He adds there are 88 new households in Drumheller using the services of The Salvation Army.
Muster points include the Newcastle Community Hall, Nacmine Community Hall, The bottle depot, Midland Community Hall, Oasis Car Wash, DVSS parking lot, the parking lot of Court House, The Brick parking lot, Rosedale Hall, and Greentree School.
The Salvation Army's Kettle Campaign was launched on Friday, November 20. The kettles, which provide The Salvation Army with the funds they need to run programs year-round, are at Freson Bros, Walmart, ExtraFoods, and Ace Liquor.
This year The Salvation Army has a goal of raising $37,000 but is hopeful the community will come out in support in this very difficult year. Those wishing to donate online can go to www.fillthekettle.com. An online donation uses your postal code and will direct your donation to local projects.
The Salvation Army requires volunteers to fill kettle shifts. These are typically two to two and a half-hour shifts. To volunteer, call 403-823-2215.
The Salvation Army Tree of Toys campaign will also be a little bit different. The Tree of Toys will now be at the Salvation Army Thrift Store. This is where residents can grab a tag from the tree to purchase a gift. In previous years, the tree was at Westergard Ford however, because of COVID-19, they are not able to host the tree. They will remain a drop-off spot for the donations.
Those who are not able to pick a tag from the tree can find a list of gifts needed on the Westergard Ford Facebook Page, the Salvation Army Facebook page, www.drumsa.org, or simply by calling the Salvation Army at 402-823-2215.