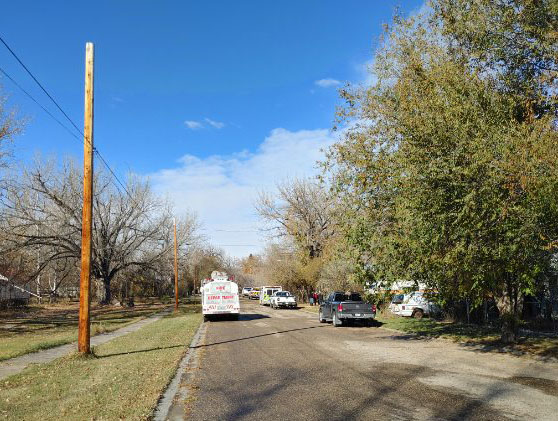 Members of the East Coulee Fire Department responded to a structure fire call around noon on Tuesday, October 20.
Smoke from the fire was visible from Highway 10 and crews blocked Second Avenue near Seventh Street as they battled the blaze.
The call came in the late morning at 11:38 a.m. and East Coulee Fire Department members quickly responded as the call was located around the corner from their fire hall. Two units from the Drumheller Fire Department also responded, with members of the Rosedale hall attending in personal vehicles to assist.
Drumheller Fire Chief Bruce Wade told the Mail, "There were no injuries and the fire was contained to a couple outside buildings."
One of the involved buildings was a total loss and a second outbuilding sustained damage.
Crews quickly contained the fire within two hours of the call coming in, leaving the scene at 1:40 p.m.