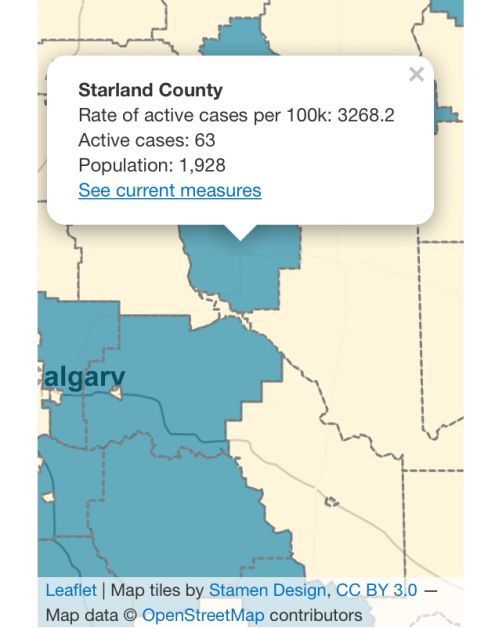 On Friday the number of active cases of COVID-19 in Starland County took a significant jump.
The report from Alberta Health Services on Friday, July 31 noted there were 63 active cases in the county. The previous day the county had dropped off the watch list with nine active cases. The current status shows a total of 71 cases, with 63 active and eight recovered. The active rate per 100,000 population is 3,268.2.
Friday's report also showed that Drumheller had dropped off the Watch Community list with eight active cases and nine recovered. Kneehill County currently has five active cases.