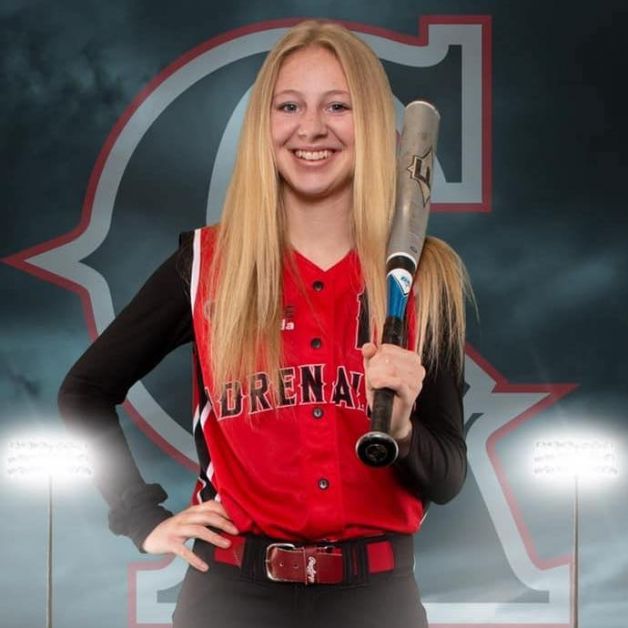 A Drumheller girl is taking her skills to Europe to play in a prestigious fastpitch tournament.
Brooklynn Hartman, daughter of Pam and Darryl is a Grade 11 student at DVSS. Between excelling in her studies and working as a health care aide, playing ball is a passion. She has been selected to represent Drumheller and North America at the "The Cup", an international indoor softball tournament in the Netherlands, set for next January.
Brooklynn has been playing softball since she was about 7 years old. She started playing in Drumheller and excelled and now plays for the U19 Calgary Adrenaline. She had a great season and her name came up among coaches as a good fit for the international team. She is among three Canadians selected for the North American team.
"I fell in love with the game and it was something I was good at and I could always make myself better," said Brooklynn.
She said she is looking forward to getting to know her new team and playing a different style of ball.
"This tournament is all indoor ball, and normally I play outside, and some of the rules are different and I'll be on a new team," said Brooklynn.
While this years' season has been cancelled due to the COVID-19 pandemic, she is staying busy training on her own, and there will be some indoor training in the future prior to her journey.
The team does cover a large portion of the funds for the team to go, but the players also have to provide some of the funding for the trip. This is an opportunity for the community to stand behind the players and she is actively looking for sponsorship for her journey.
For more information email dpecba@gmail.com or call 403-820-0902.
This will be the 16th anniversary of The Cup, a 16 team international tournament played in Schiedam and Rotterdam. There will be 48 games over the three-day tournament with players from all over the world. This is an excellent opportunity for players to showcase their skills for future playing opportunities such as university, national, and even Olympic play. Brooklyn hopes to continue her career at the university level.