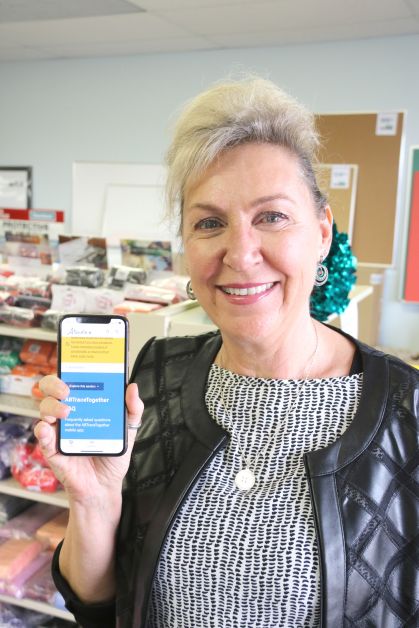 The Alberta government has launched an app to let users know if they have been in contact with the COVID-19 virus and the Town of Drumheller is urging residents to download the app.
The ABTraceTogether App is for residents to assist in contact tracing. According to a press release, contact tracing is currently performed by interviewing patients who have tested positive for COVID-19, which is resource-intensive and has limitations on its effectiveness as it relies on the patient's memory.
Through wireless Bluetooth technology, mobile contact tracing will complement the work of health-care workers and drastically speed up the current manual tracing process. This means Albertans will be contacted more quickly if they are at risk.
"ABTraceTogether was designed to help protect Albertans and prevent community spread by quickly alerting people who may be at risk. The more Albertans who use it, the better we will be able to protect individuals from being unknowingly exposed and possibly spreading the disease. Give it a try, and encourage your family and friends to do the same. By working together, we can tackle this pandemic," said Dr. Deena Hinshaw, Chief Medical Officer of Health.
The App is voluntary, and the user must opt-in. The user's phone number is collected when they register the app. The app uses Bluetooth technology that is able to identify when a user has been within two metres of a person with a known diagnosis of COVID 19 for a 15 minute period. The app does not use GPS or track the locations of the users. Private information is protected.
For more information, go to https://www.alberta.ca/ab-trace-together.aspx or download the app from the Apple app store or Google play.