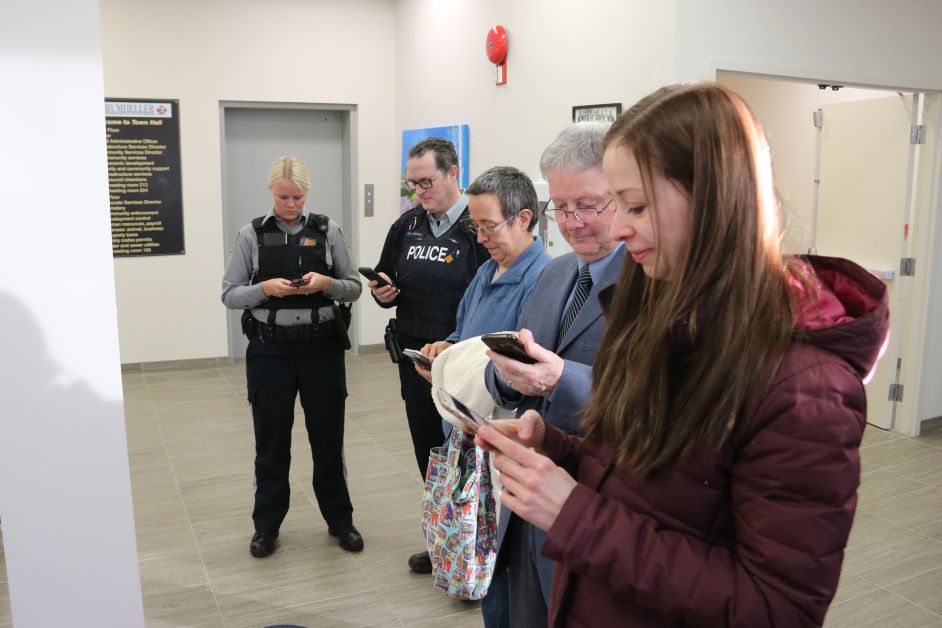 It has just become a lot easier for residents to connect with the Town of Drumheller with the launch of a new civic engagement tool - the SeeClickFix App.
This App provides residents a simple way to report issues to the Town and track the status of their request through to resolution.
"This app is an easy and convenient way for residents to submit non-emergency service requests. They are also then able to monitor the progress on the issue," said Mayor Heather Colberg. "Council and administration are determined to increase two-way communications with the community and this App is a great step forward in achieving this aim."
This reporting mobile App will allow residents to report issues such as potholes, weeds, unsightly property, and water odor. It uses the phone's location device to locate and map issues. It links similar reports, from different users together. These issues would then be sent to the appropriate person. The complainant will get a report the work is complete if they requested being informed.
"For staff, SeeClickFix provides an intuitive way to keep track of requests, communicate between departments, and close the loop with residents. The App includes a high-quality Customer Record Management (CRM) system which will improve the work order management system and create a transparent (for both staff and residents) issue management process," said CAO Darryl Drohomerski.
There was $15,000 allocated in the capital budget to develop the app and $7,500 from the operating budget for hosting and updates. SeeClickFix came in under budget at $5,000 a year.