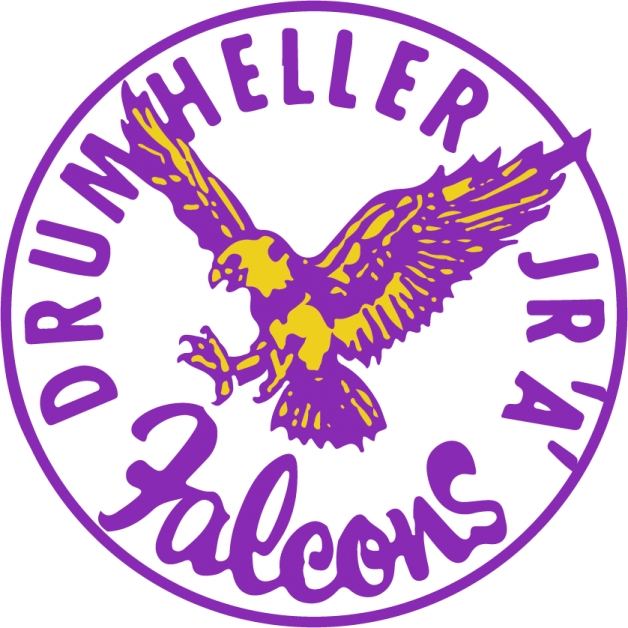 Thanks to the Drumheller Miners and now the Dragons, Drumheller will be forever cemented as a hockey town. One team that is often overlooked, but also played a significant contribution to the valley is the Drumheller Falcons.
The Dragons will honour the Falcons at their home game on Friday, January 17 versus the Calgary Canucks. This game will be a night dedicated to the former Falcons players and staff who helped pave the way for Jr.A Hockey in the valley.
The roots of the Falcons go back to a couple of Drumheller Miners players. Around 1969 Tony Kollman and Jack Samuels began to look at bringing some top-level hockey action back to the valley. A group was able to secure the assets of the Ponoka Stampeders franchise that ceased operations after the 1969–70 season.
The Falcons debuted in the 1971-1972 season as the seventh team in the AJHL.
The team has several notable faces, including Don Phelps, who went to be one of the top coaches in the AJHL, Ryan Wecker and even Cam Christianson, who heralded in the second generation of AJHL Hockey with the Drumheller Dragons.
A few players went on to the NHL including Merlin Malinowski, Jim Nill, Bryan Maxwell, and John Hilworth.
The best season for the purple and gold was when they battled for the championship in the 1974-1975 season. They finished second in the league and played the Spruce Grove Mets, a team that featured Mark Messier's brother Paul and was coached by Doug Messier. The Mets won and went on to win the national championship Centennial Cup.
The Dragons have invited a number of former Falcons back on January 17 for the game. This includes Christianson, Phelps, Myles Severn, and Grant Pushie. A special pre-game ceremony with numerous alumni will kick-off the evening. A meet and greet prior to the game on the Dragons patio will also serve as a chance for the community to visit some familiar faces!
The Dragons are still looking for more former Falcons to come for the evening of hockey and camaraderie. Contact dustin@drumhellerdragons.ca with contact information.