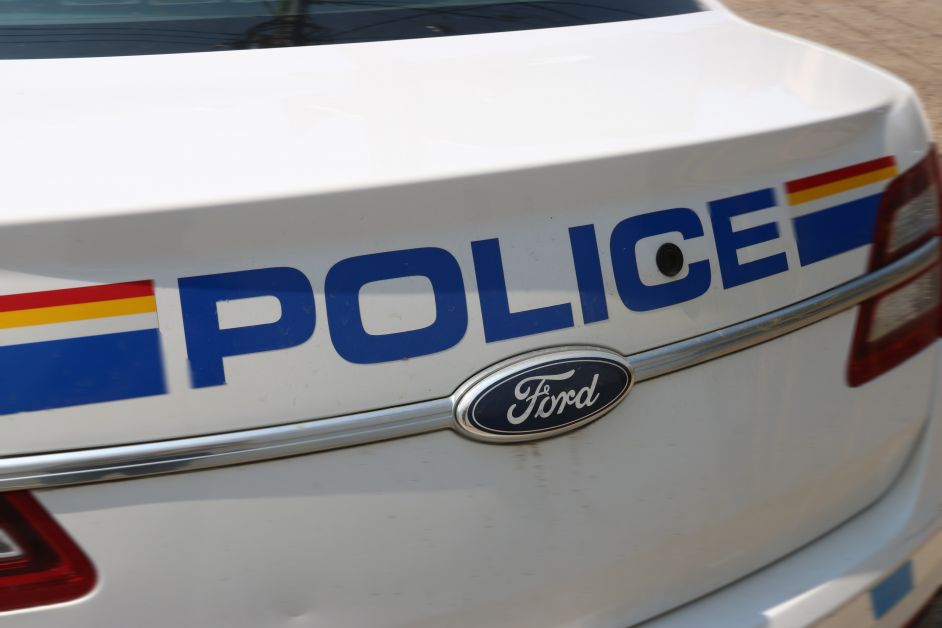 After a pursuit Sunday afternoon, RCMP have laid several charges against a Fawcett Alberta man.
At 5:30 a.m. Sunday morning, November 24 two masked individuals broke through the front door of the Canada Grey Motor Inn, in Hanna, AB. Using a stolen Ford F150, the suspects smashed the main entrance and pulled out the ATM.
The vehicle described in this break and enter was recovered in Consort, AB.
A lengthy pursuit on the afternoon of Sunday, November 24 throughout eastern Alberta took place involving a subject believed to be involved with the recent ATM thefts throughout Oyen and Hanna. The driver of the vehicle in the pursuit failed to stop for police, evading the deployed spike belts.
Assistance was provided by the Wainwright; Provost; Vermillion; Consort; Coronation; Oyen and Hanna RCMP Detachments. Members of the RCMP Police Dog Services stationed in Calgary, Red Deer and Lloydminster also responded.
The driver of the vehicle involved in the pursuit is in custody. During the arrest, a sawed-off pump-action shotgun was seized as well as a number of materials consistent with break and enter tools.
"Police look to remind businesses to remain vigilant after routine hours," said Cst. Patrick Lambert, Media Relations Unit, "When in doubt, safety first and call the police."
26-year-old Rick Ernest Atzler of Fawcett, has been charged with:
From Hanna:
- Robbery with a firearm
- Pointing a firearm
- Theft over $5,000
- Dangerous operation of a motor vehicle
- Fail to stop for police
From Consort:
- Possession of property obtained by crime (x2)
- Various firearms offences (x6)
- Fail to stop for police
The investigation continues and charges are still pending from Oyen, Coronation, and Provost detachments.
A judicial interim release hearing has been held. Atzler is remanded in custody to attend court in Hanna on Nov. 28 and in Coronation on Nov. 29.
The RCMP continue to investigate the ATM thefts and are working to identify the second suspect involved.
The RCMP are requesting that any member of the public who was on the road and affected by this pursuit in any fashion contact the Hanna RCMP at 403-854-3393.