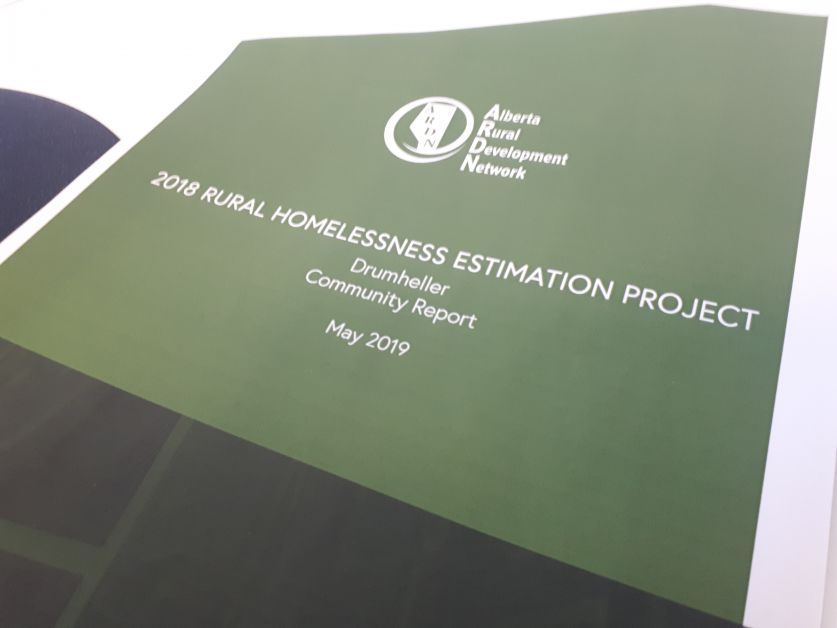 Results from a province-wide rural homelessness study is shedding light on housing stability in Drumheller, and local social workers are saying its confirming what they already see here.
The 2018 Rural Homelessness Estimation Project gathers together survey feedback from 20 rural communities in Alberta taken in October last year, in an effort to estimate homelessness in our smaller communities. Surveys were completed by people who used living assistance programs like the local food bank or the local support services office.
In Drumheller, of the 83 respondents, 26 indicated (31 per cent) they had "unstable housing," meaning difficulty paying rent, spending a major portion of their income on housing, moving frequently, or living in overcrowded conditions. Most people (14) said this was due to low income, and eight said it was because they were unable to pay rent, or had recently lost their job (6).
Salvation Army's community and family services director Jenessa McAuley says the report "legitimizes several factors we are already perceiving." She says people who are in need of assistance may not look like it at first.
"It is important to note that 44% of survey participants who identified themselves in an insecure housing situation indicated they are employed. We must be ready to challenge our pre conceived notions about who is in need within out community and the factors contributing to that need," McAuley said.
The report says what was made clear from the study is that rural and remote-community housing instability and homelessness existed in all 20 of the surveyed communities, indicated it is widespread across the province.
"More research on rural and remote homelessness, in both the Drumheller area and across the province, as well as commonalities shared, in order to inform best practices and local solutions," it reads.
A housing sub-committee has already been established as part of a poverty reduction strategy in Drumheller, McAuley said. They will use the results of the report to develop an action plan to try and address homelessness and housing insecurity in Drumheller.