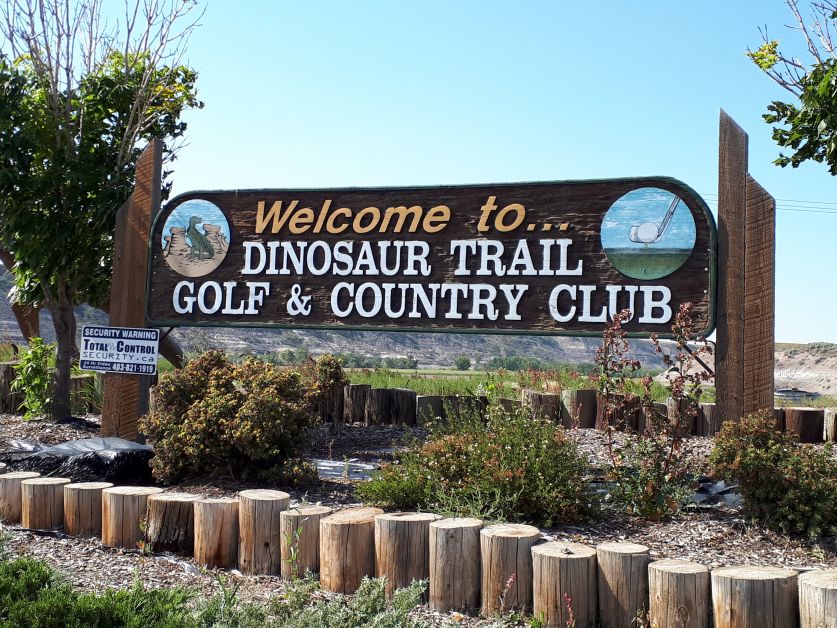 The Dinosaur Trail Golf and Country Club is looking for a buyer.
This comes after ATB Financial called its loan to the golf course. The Board of Directors had a meeting last Monday, August 26 to explain its financial situation to its membership.
Golf course manager Greg Morrow tells the Mail the Golf and Country Club has been struggling financially. This season the club was having a strong season financially, and was current on its loan payments. Despite this, ATB decided to call the loan.
"As much as we struggled to generate enough revenue to build a reserve account to put money into the infrastructure, we were doing very well this year," said Morrow. "That is the disappointing part for me."
At this point, the board is now looking for potential buyers for the golf course and Morrow says there has been some expression of interest to purchase the property.
In the long run, he says this might be the most viable solution for the long term goal of keeping the course in Drumheller.
"In many ways… the best thing for the future of the golf club is to have it owned by someone with deeper pockets than we do," said Morrow.
He says there are very good opportunities for an investor to look at the golf course with the potential for more development.
"As much as it is disappointing we are closing the book on that chapter, I am very optimistic about the future," he said.
In the meantime, Morrow said it is business as usual at Dinosaur Trail Golf and County Club and they are aiming to be open until the end of September for the season, or further into the season depending on weather.