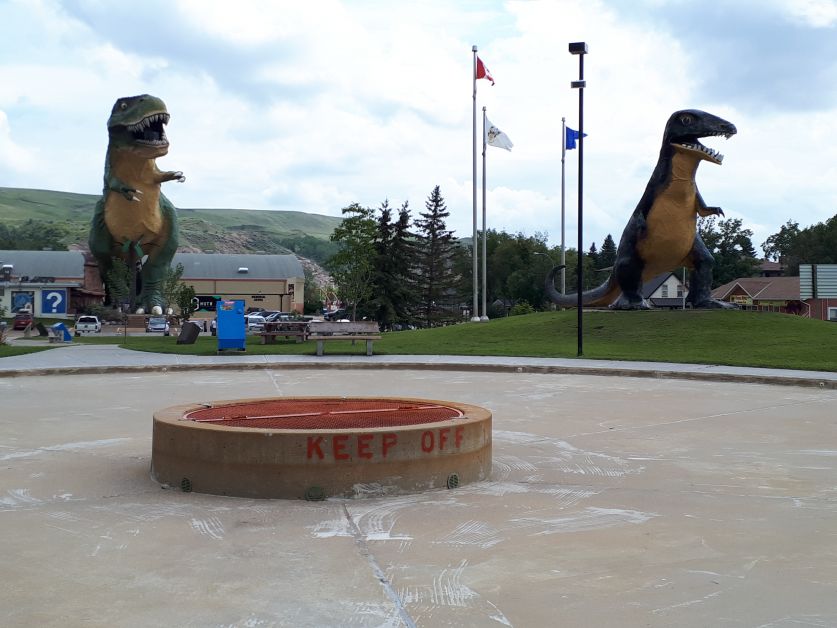 The fountain at Rotary Park will cease operations this year due to significant costs due to water loss, council decided Monday.
Infrastructure director Dave Brett made a recommendation to council to limit fountain operations, saying the fountain was projected to lose $37,378 in water in the 2019 season. Since May 27 about 1,600,000 litres of water was lost, equivalent to two swimming pools and costing the town an average of $277 per day during the last weekend of June.
"We have a significant amount of leakage happening and it's increased significantly," Brett said, adding the ground north of the park is waterlogged and risks damaging the park's infrastructure.
The decision comes after a series of issues and closures due to the leakage stemming back to spring 2018.
The fountain will likely be removed this September after the tourist season ends, CAO Darryl Drohomerski told council. The town will now look to hire a landscape architecture or engineering company to conduct public consultation and to look at a replacement 'water feature' to be built in spring 2020. Next year's budget already has $250,000 allocated toward replacing the fountain as council knew it was nearing the end of its lifespan.
"We will be working with the public and community organizations, in early fall of
2019 to determine what kind of water feature to construct with implementation in spring 2020," Mayor Heather Colberg said in a release.
Beautification work will be completed in the area for the remainder of the season. In a release the town said they'll draft request for proposals for the project this week and asks the public to watch for public consultation sessions.
The fountain was originally built in 1996 and was classified as a pool in 2015.