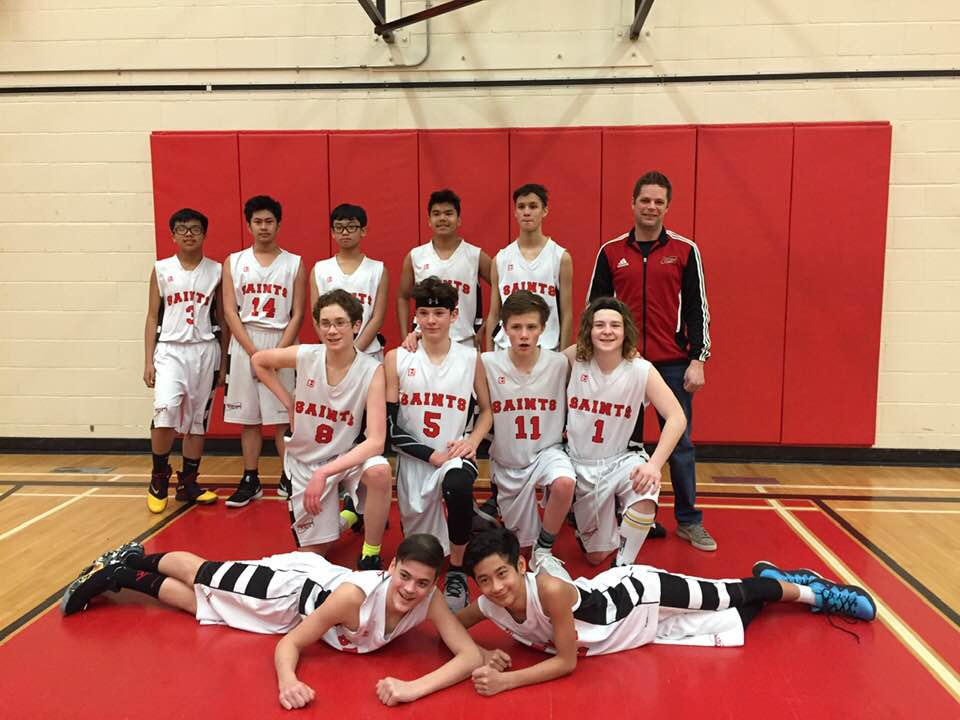 Junior basketball teams at St. Anthony's finished their season at Zones.
The Junior A Boys were at their zone tournament in Rosemary March 1 and 2.
The Saints played Olds in their first game, but fell by 12, putting them on the consolation side of the draw. They played George Freeman School from Strathmore in their second game and won by 8 points. This put them in the consolation final where they played Duchess. The Saints won by 6, earning the trophy.
"Overall it was a great group of guys and they all improved throughout the year," said coach Jay Mulgrew.
The Junior A Girls season also came to an end at Zones. The Saints were in Trochu for the year-end tournament on March 1 and 2. In the first game, they played a very strong Linden team and lost. The team regrouped to play Morrin in their second game. The Saints were able to handle a late rally by the Mustangs and qualified for the consolation final.
There they met Berry Creek. The Saints were strong and lead the entire game. Berry Creek rallied late and tied the game with just seconds on the clock. Berry Creek scored at the buzzer to take the win.
The Saints ended the season with a 12-4 overall record and played well. They improved at playing as a team, on defense and executing a game plan.