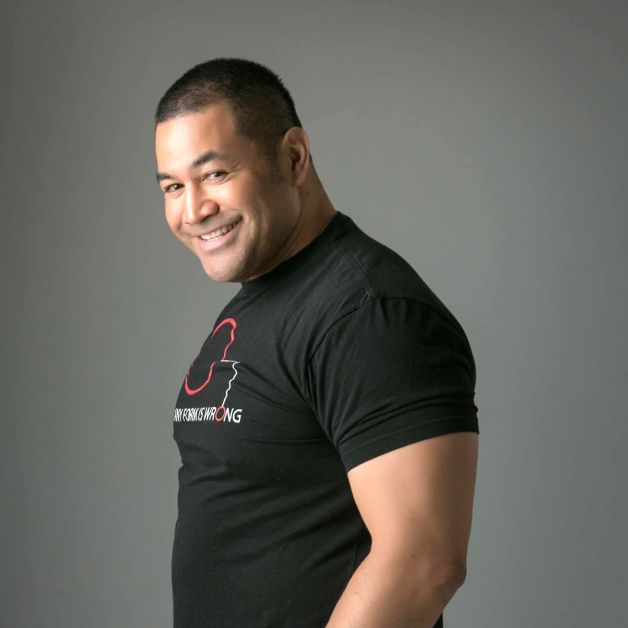 Students at Morrin School are advocated LGBTQ inclusion in sports, as a project of theirs is getting a lot of attention online as they get ready to host a former NFLer on Friday.
The school's inclusivity project for their school division, spearheaded by students Madeline Cuncannon, Taylor Davidson, and Thomas Chapin, went viral last week after the three posted a photo of themselves with the hashtag #sports4all and a poster asking for help to see how far their message would spread. The image was shared and reposted on the internet, reaching as far as Ireland and Australia, and even garnering a retweet and a shoutout from Premier Rachel Notley and Alberta's education minister David Eggen.
"I thought we'd get 20 likes and it'd be over with, but we're at 500 now," says Cuncannon.
The school is busy this week preparing for Friday, where former NFL player Esera Tuaolo will be speaking at Morrin School. Tualo, a Morris Trophy winner who played in the 1998 Super Bowl with the Atlanta Falcons, was the third NFL player to come out as gay after his retirement, and who has since become an advocate and spokesperson for LGBTQ players in sports. Tuaolo will be visiting the school free of charge thanks to his sponsors, and he'll be singing the national anthem at the Drumheller Dragons game on Friday night.
"We emailed him out of the blue and met with him at WE Day," says Cuncannon. "He thought what we were doing was cool and wanted to be a part of it."
The inclusivity project comes after Morrin School students attended a Gay Straight Alliance seminar in Strathmore earlier this fall. The students came back to Morrin and created their own GSA within the school, and have been working on this project to show that even a small, rural school can do a lot to support the queer community.
"We want to tackle it as much as we can. Not all the schools in our division have them, which included us, so I thought I wanted to change that. I hope it's a small movement that turns into a big one," says Cuncannon.
Tuaolo will be speaking to both Morrin and Delia students at Morrin School on Friday morning, and following his keynote will be workshops to create pride banners and educational workshops addressing homophobia in youth. Tuaolo will be in attendance at the Dragons game on Friday evening.