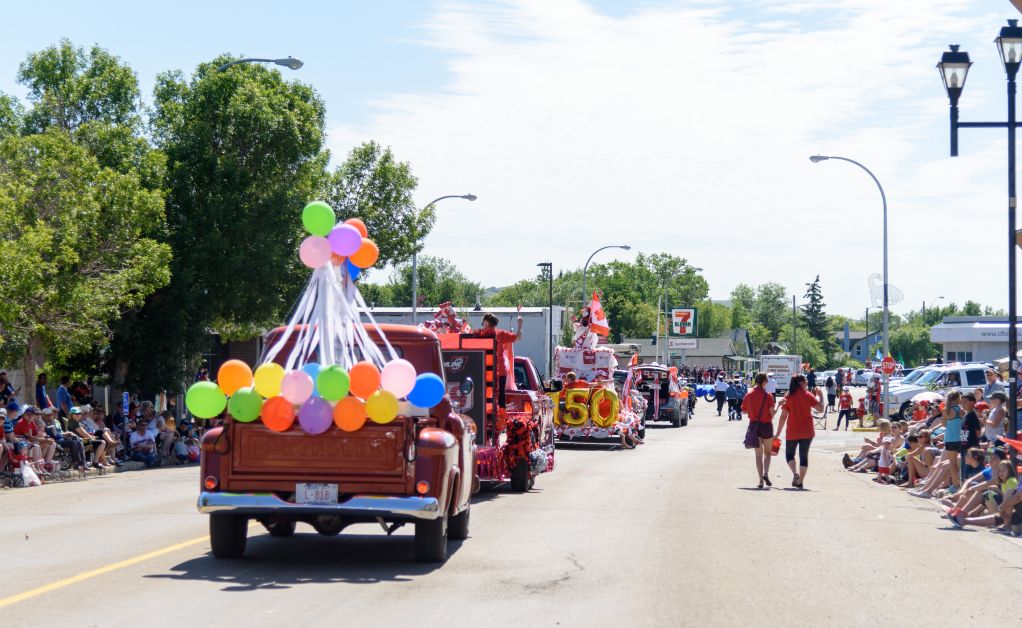 Due to liabilities, the 2019 Canada Day Parade may be the last one the Chamber of Commerce will be hosting.
The Drumheller and District Chamber of Commerce brought a delegation to Drumheller Council Committee of the Whole meeting on Monday, December 3. Chamber executive director Heather Bitz told council after this year, the Chamber has decided not to move forward with the parade.
"It becomes a growing concern for our Chamber in terms of liability for us. We have taken several measures to increase the safety for the participants and spectators involved," said Bitz. "We have to buy separate insurance for the parade. Our regular general liability policy doesn't cover that, so we are buying insurance specifically for the parade and that is increasing costs every year."
Chamber vice president Jeff Hall was part of the delegation and he said while the parade is one of the community's flagship events, it comes with risks.
"We've taken different steps to try to mitigate that in terms of people walking beside floats to hand out candy and banning water guns," he said.
"This year at our strategic planning, as a board of directors, we talked about the parade in general and the decision was we think we've been the lead on the parade long enough and we need to be able to pass that on to another organization if they are willing to pick up the ball."