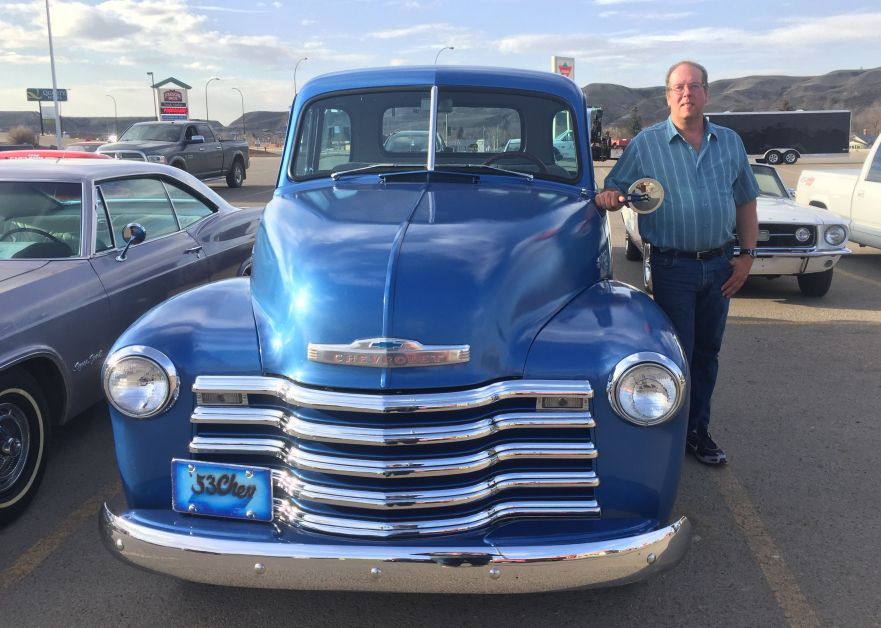 Gearheads in the valley have resurrected the Big Country Antique and Classic Auto Club.
Darcy Jensen is spearheading the effort and last week, held a meeting to gauge interest.
"There was about 21 that showed up at the meeting," he told The Mail, "and there are a lot of others interested that just couldn't make it."
The club was initially formed in 1979 and was active, however, in recent times interest has waned. Over the last few years Jensen explains that Bill Manly was overseeing the club and last year he asked his son to see if someone else would be interested in taking over the inactive club.
"That's when I started to get the ball moving," he said.
Jensen has always been a car guy since he restored his 1953 Chev truck in high school. He still has the half ton, as well as a few other projects lined up including a 1981 Camaro, and a 1946 GMC panel truck he hopes to put together.
He said they are going to start having regular meetings and have also revived the Cruise-in Night at A & W. They held their first one of the season on Thursday, May 3 and had a great turn out, signing up even more members.