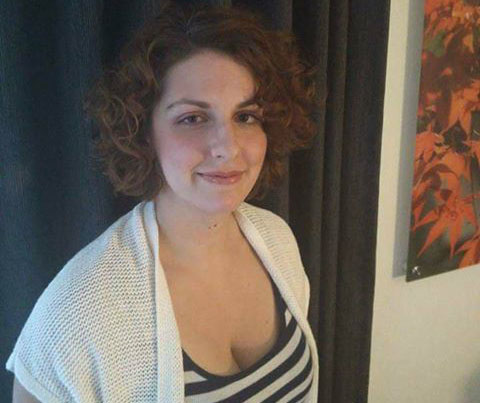 It's hard to describe a single trait that makes a person well suited to be a nurse.Chanelle Shoff grew up taking care of things, whether it be her siblings or farm animals.
"I grew up in a family of 11 kids where we were taught to look after our younger siblings and our farm animals. Much of my childhood was the study of things like a cow's birthing process, animal vaccinations, and looking after those animals that were too ill or weak to look after themselves or their young. Nursing was a natural extension of that as I grew," she said.
It took a suggestion from her biology teacher, "the late and great Tom Keller" that she become a nurse after high school.
"Once he suggested it, I knew it was the right profession for me... so I guess I was born into nursing, in a way," she said.
First Chanelle studied to become a Licensed Practical Nurse (LPN) through Bow Valley College, and about eighteen months after that, she started working towards becoming a Registered Nurse (RN); first at Mount Royal University and then at Athabasca University.
Her first nursing job was in Drumheller Acute Care. She later worked at Rockyview ICU, Strathmore Hospital, and is currentlyworking in the Drumheller Operating Room (OR).
"I work in the OR as a circulating room nurse and recovery room nurse. A circulating room nurse works outside of the sterile area during surgery. Circulators manage the overall surgical case, maintaining safety and comfort of the patient during the procedure. We assist our surgical team members such as the scrub nurse, surgeon, assistant surgeon, and anesthetist," she explains.
Duties of this position include managing surgical equipment, adding instruments in a sterile way to prevent a patient from contracting an infection, assisting the anesthetist with intubation and extubation. Circulators administer intravenous fluids and medications for pain, nausea, and infection prevention, among many other things.
A recovery room nurse monitors a patient after their surgery, ensuring they wake safely. They also do preoperative patient teaching, which informing their patient about their procedure to achieve a positive a surgical outcome.
"I think I mostly feel grateful when I have the opportunity to help people during some very difficult times in their lives. I also get to share in some of the best memories too, like the birth of a child. To me, the good and the bad always balances out. I have a very supportive family, and I usually am successful at not taking work home with me because my boys keep me very busy as soon as I walk in the door to my house."
She adds, her colleagues are an amazing support for each other, especially after a difficult day. "We are like a family."
"Looking back, I would say the basics of patient care is what I expected when I first started. The workload, multitasking, and quick thinking on your feet is more than most new grads anticipate. If someone asked me about being a nurse, I usually encourage it. It's a great career."