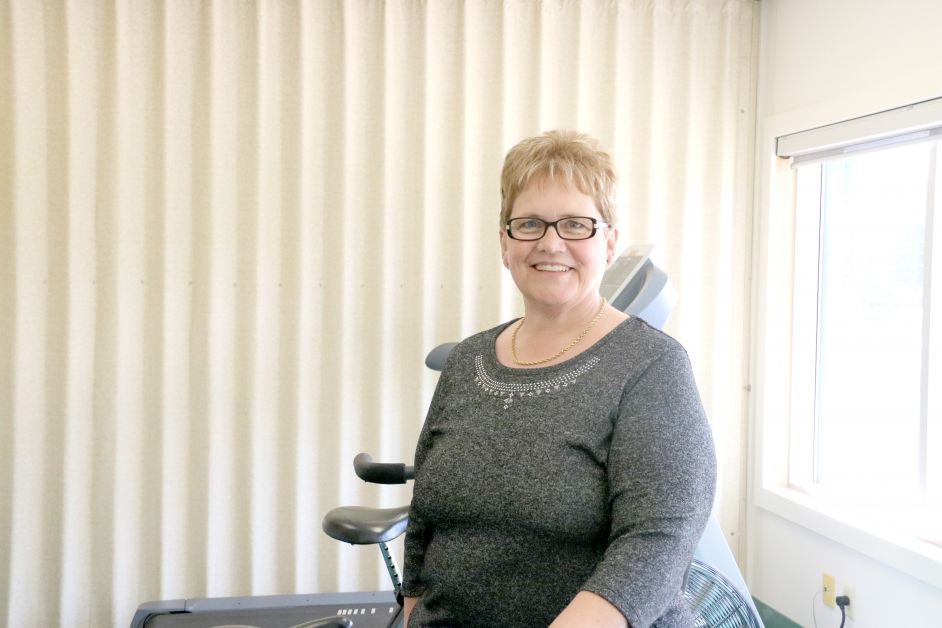 For Colleen MacDonald, her interest in nursing came from her experience at the hospital and wanting to become more involved with patients.
MacDonald is a cardiac rehabilitation nurse. She works with patients with heart conditions and helps them in their recovery. Interestingly enough she was already working at the hospital when she began thinking about nursing as a career.
"I got interested in nursing when I was working in the kitchen at the hospital when I was 16. I wanted to be more integrated with the patients," she said.
Initially, she studied to be a Licensed Practical Nurse before training to become an RN.
She began her career working in Acute Care, before spending about 20 years in Cardiac Rehab.
This position involves working in recovery, with continual monitoring of blood pressure and vitals, as well as education and physical therapy.
Along with her day-to-day responsibilities, she has become very involved with Heart to Heart and the Drumheller Area Health Foundation. Heart to Heart is a group for cardiac patients who support each other and also give back. Over the years, it has raised thousands of dollars for the Drumheller Area Health Foundation to purchase much-needed equipment for the Drumheller Health Centre, and also forged lasting friendships. Annually they hold a walkathon to raise these funds.
On weekends she also takes on shifts working as a charge nurse.
"Nursing provides a connection with people which is lifelong for me! I have enjoyed my career and would do it all over again," she said.
Those connections are not just with the patients she works closely with, but the staff.
"I have enjoyed my career and would do it all over again! People often ask why do you work so much? I say I love the patients and the nurses I work with, some of the most special people are my fellow nurses," she said.
She loves her profession and encourages others to take a look at it.
"It is a very rewarding career. It is a good salary and very flexible providing many opportunities to move into different aspects of nursing," she said.