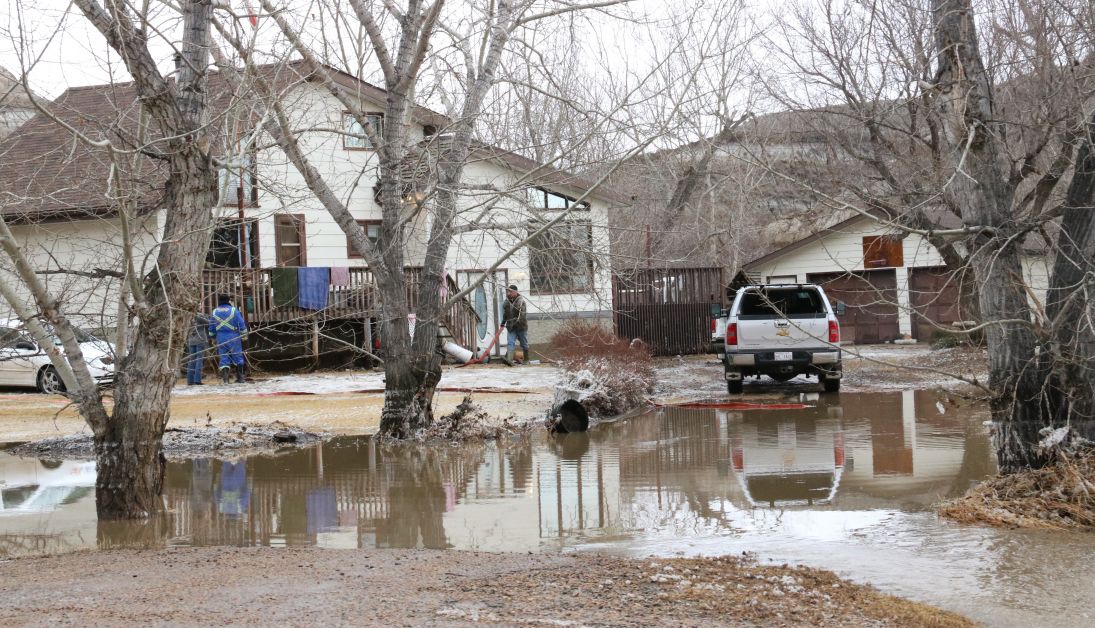 The Alberta Government has declared the overland flooding in Rosedale last spring a natural disaster.
Although not finalized, it is anticipated this will translate into support for the residences and businesses flooded.
The Mail reported of an ice jam over the weekend of March 18 and 19 of this year, which caused overland flooding of areas along the Rosebud River near Rosedale. On Saturday morning, March 18, the water began to rise and push ice from the Rosebud River onto the banks and caused localized flooding. While the water appeared to be subsiding, it rose again on Sunday morning causing more damage. At about 10 a.m. an ice jam near Rosedale broke and the water receded. In the end, approximately seven homes and two businesses, as well as public infrastructure, was damaged.
On November 15, Minister of Municipal Affairs Shayne Anderson, "Declares the extraordinary losses, damages and emergency response costs resulting from overland flooding caused by the ice jam experienced in the Town of Drumheller on March 18, 2017, to be a disaster in accordance with section 7 of the Fiscal Planning and Transparency Act."
According to Heather Kaszuba of Alberta Municipal Affairs, this means the Alberta Government has approved a Disaster Recovery Plan for those affected by the events. Right now, they are waiting for confirmation from the Treasury Board that the funds to support the program are available.
Director of Protective Services Greg Peters says the Town of Drumheller applied to Municipal Affairs on behalf of the residents.
"This order is just the next step," said Peters, while delivering the latest information door-to-door to affected residents.
He said he was informed that if the project receives funding, the Ministry would be sending field caseworkers back to the area to talk to the people affected.
"Pending funding approval from the Treasury Board, provincial staff will discuss with the municipality how best to communicate the program to community residents and businesses, who will then be invited to make applications for financial assistance from the province," stated an e-mail from Kaszuba.