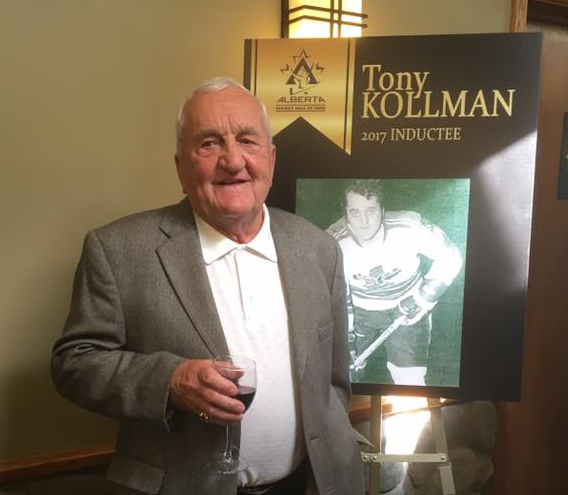 'Squeak' Leopold, Donnie Phelps and Greg Pilling are among the line-up to speak at the Salute to Tony Kollman evening on Friday, September 15 at the Jurassic Inn. Leopold was one of the top goal scorers on the 1966 Drumheller Miners, a club which won the Canadian championship, then going on to represent Canada on a European tour. His most memorable game was probably in an Allan Cup Winnipeg where he scored five goals in one game.

Don Phelps was a teammate of Kollman, whose main job seemed to be riding shotgun in protection of his diminutive and highly entertaining centreman. Phelps went on to coach the Calgary Canucks for a quarter of a century. Both Phelps and Kollman are members of the Alberta Hockey Hall of Fame. Pilling, a member of the Oil Kings epitomized the battle of Edmonton-Drumheller in the 1960's, at a time when Alberta's greatest hockey rivalry involved Edmonton and Drumheller.
Proceeds from the Salute to Tony Kollman evening will go to minor hockey in Drumheller and Hanna. Limited tickets are available by calling 823-4380; 823-4798 or 823-5441.