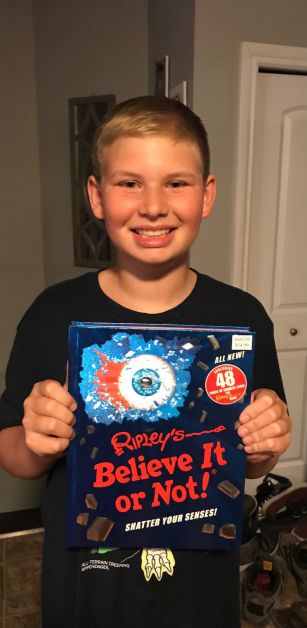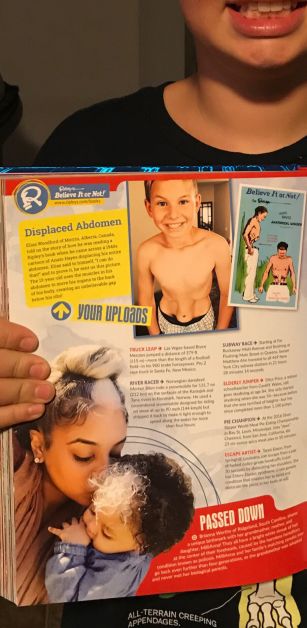 Elias Woodford (13) of Morrin made Ripley's 'Believe it or Not!' Shatter your Senses 2018 edition.
For the past five years, he has been able to move his organs to the back of his body creating an abnormal shape to his torso.

"It just sort of happened," Woodford recounted.
Woodford had been reading a 1947 copy of 'Ripley's Believe it or Not!' where he noticed a photo of a man with his abdomen displaced, creating the odd figure.

"I said 'I can do that!' so I sent a photo in and then they put me in the book," said Woodford.

To this day, Woodford is unsure of how he is able to do the unique move.
Ripley's Believe It or Not! came to be after a man who led an extremely interesting life created an 'odditorium'. Robert L. Ripley (1890–1949) was a cartoonist, explorer, reporter, adventurer, and collector who travelled to 201 countries in 35 years seeking the odd, the unusual, and the unexplained.

Ripley created one of his first books in 1929 and has since been carried on for many years. His books showcase these odd and unusual traits and skills that most can not attain.