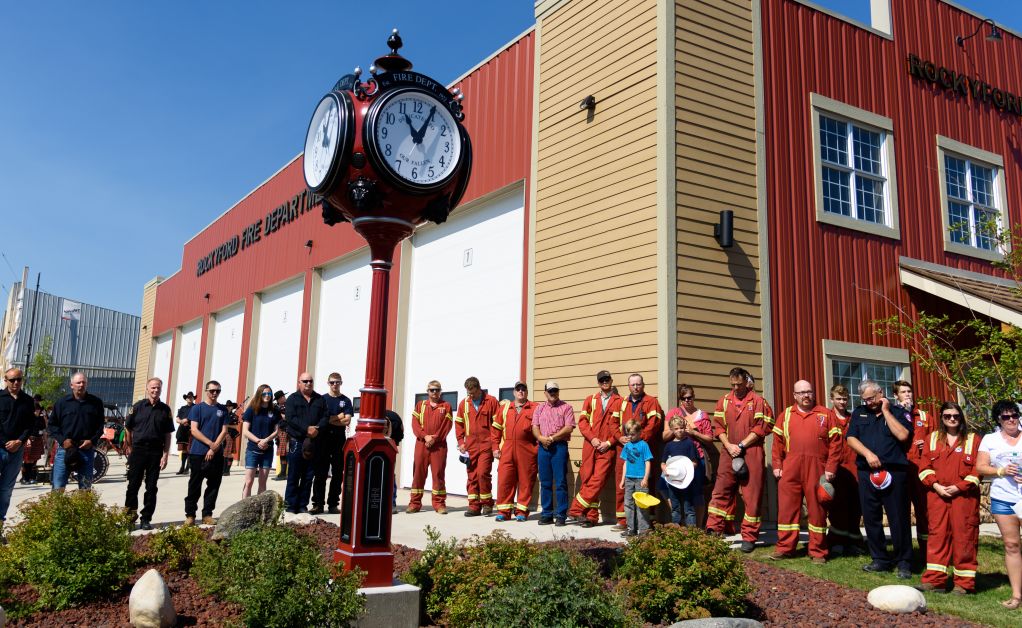 On Saturday, July 31, the Rockyford Fire Department paid tribute to their fallen firefighters with a $40,000 clock tower.
In recent memory, two particular men were recognized for their duty; David (Dave) Mabbott and Richard (Rick) Zachariassen as their names are forever etched into the lower base of the tower.
The project took approximately six months to build with a shared cost between the Rockyford Fire Association, Village of Rockyford, and individual volunteer firefighters.
(Mailphoto by Terri Huxley)