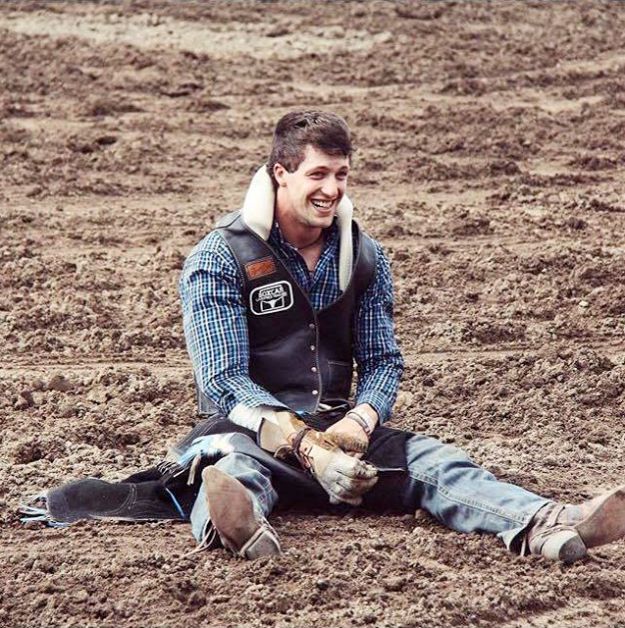 Competing in the Bareback category of the Calgary Stampede, Carbon boy Cole Goodine competes against the best of the best.
Riding from July 7 to July 10 in the 'A' pool, Goodine was able to squeeze $3,000 out of the event.
Within the sport of Bareback riding, control and flare are a cowboy's two favourite assets.
"The way to get the best marks is to show control but exposure while you're still in control. So the longer the spurs stroke, the more wild it looks while you maintain control," explained Goodine.
Goodine split his winnings three out of the four days. On the final day, he was able to take a decent amount of pay for his re-ride.

"The money got split up a lot, I never got one full cheque for myself."

Initially, Goodine started team roping and calf roping before discovering his love for bareback riding.

Goodine got into the sport after he and a buddy tried it on a dare. After that, there was no going back.

"I was hooked as soon as I got thrown through the air," said Goodine.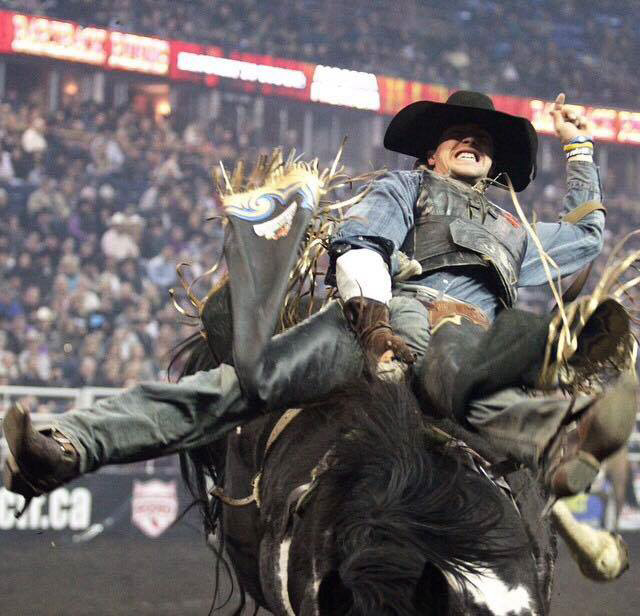 Rodeo runs in the family.

"My dad was a bull rider and my mom was a barrel racer and my grandpa was a bareback rider and my other grandpa was a calf roper".

"My mom literally planned me and my sisters' births so that she could still barrel race and not miss out on anything," said Goodine. "I was born in the saddle."

As of this past week, three generations of Goodine's have now participated in Stampede.

"Unreal, it's pretty exciting. It's always been a dream just to have my dad there with me."

Goodine got himself into 'a bit of a wreck' on the last day.

"The horse came down on me and then once I got out of it, I got offered a re-ride and I was about to get on the re-ride when my dad was waiting there behind the chutes to help me out – make sure I was okay."

He rode the re-ride with ease, earning himself a cheque.

This is Goodine's first year fully committed to the sport after being laid-off from work. "I thought I might as well go for it."

This year he has been fighting with a number of minor to serious injuries due to the sport. He has a problem with the disk in his back as well as hip, rib problems, thumb dislocation, and a bone was put out in his foot.

Goodine was ranked #1 in Canada last year until the end. He continually pushes himself to do better to compete with the best, year in and year out.

"I typically train three to four hours a day, five to six days a week. I try to stay healthy and strong enough to compete with the best in the world. We're all pushing harder and harder to be better and better and pushing the human limits.
"In order to compete against the best, you have to push that a little bit more all the time," said Goodine.

When asked how it felt to compete on the world stage, Goodine smiled and fervently said "There's not really words to describe it. It's unreal to just be in the same category that they are."

Out of the four draws for horses, two were great, and two not so much.

"There were two that didn't work out as well as I had hoped."

The first day, he got a horse that was difficult to ride but was able to regain himself on the next two.

"So I got a couple horses that really suited me and a couple horses that did not but I managed to fight through it and I'm really proud of myself for that."

Despite the multiple injuries, Goodine has much more fight left in him for the rest of the rodeo season ahead.

"There's a lot of rodeo left and I'm feeling foxy."