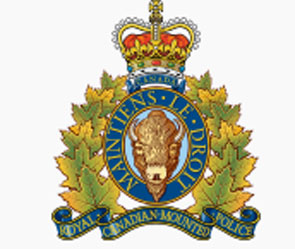 A former corrections supervisor at the Drumheller Institution who completed the alternative measures program to deal with charges outside the traditional court system, has lost his bid to be reinstated in his employment.
In January of 2013, charges of possession of stolen property, possession of the proceeds of crime and theft under $5,000 were withdrawn against Nathan Shandera. The charges were related to the disappearance of two video cameras and just over $1,000 from the Drumheller Institution. One of the cameras was sold on eBay to a Quebec address and one was purchased by the Drumheller RCMP and shipped to an RCMP corporal in Calgary.
Shandera was terminated from his position by Warden Darcy Emann on January 15, 2013.
Shandera filed a grievance against Corrections Service of Canada asking that he be reinstated to his employment with damages. At the hearing in front of the Public Service Labour Relations and Employment Board, Shandera indicated he was no longer seeking reinstatement, but instead a public apology from CSC.
The Public Service Labour Relations and Employment Board hearing was heard in Calgary from March 1-4 2016. On March 17, 2017, it released its decision.
In its ruling, in weighing the evidence brought forward to the hearing Dave Olson of the board wrote in the decision "I am satisfied that the employer met its burden of demonstrating that on a balance of probabilities, which is the burden of civil cases, it is more likely than not that the grievor removed the two cameras without authorization from the Institution and then attempted to sell them on eBay."
In reference to the missing $1,000, " I conclude that the employer has established on a balance of probabilities that is more likely than not that Mr. Shandera took the cash from the vault."
With these conclusions the board dismissed the grievance and that Warden Emann was "justified in concluding that the employment relations had been broken beyond repair by the Grievor's action."