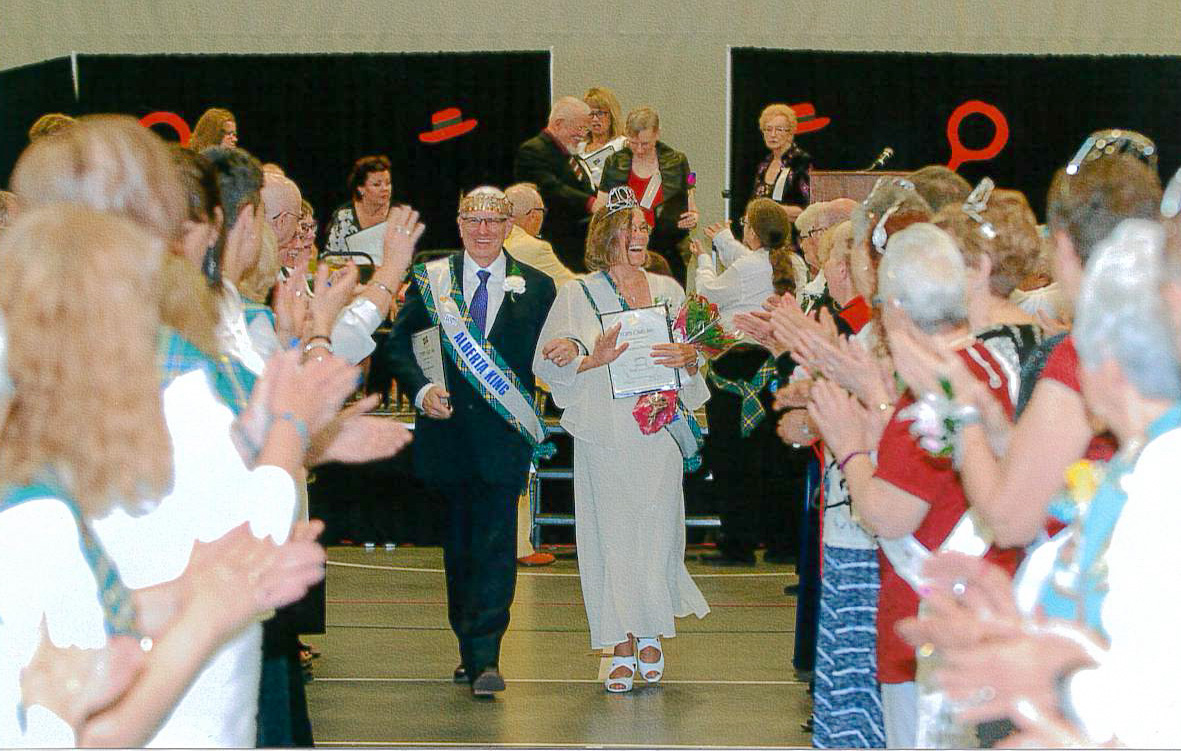 TOPS king Steve Belmore of Calgary walks along the alley with queen Nadine Pacey of Whitecourt. Both reached and exceeded weight loss goals set at the beginning of the year. Belmore lost 28.00 pounds while Pacey lost 84.50 pounds thanks to the support group and program. (Photo courtesy of Frozen Motion Photography)
With 102 chapters represented out of a total of 176 within Alberta, 639 people visited the valley to take part in the annual function on May 27 and 28.
This year, Drumheller had the privilege to host the two-day event, utilizing the Badlands Community Facility (BCF).
Taking Off Pounds Sensibly (TOPS) is an international weight loss program and support group which focuses on health, fitness, and well-being.
At this event, a king and queen are announced to highlight their overall weight loss success by meeting and or exceeding their goals.
Nadine Pacey of Whitecourt lost 84.50 pounds and Steve Belmore of Calgary lost 28.00 pounds, making them the queen and king for the year.
Over the weekend, members participated in activities and sessions surrounding a 'spy' theme with a special graduation ceremony on the Saturday evening.
TOPS members become KOPS (Keeping off pounds sensibly) members. Once someone becomes a KOP they remain a KOP as there are only two ranks.
Special pins are given to members as they take on different roles or are recognized for their participation over the years. The focus is on people's successes rather than failures within the program.