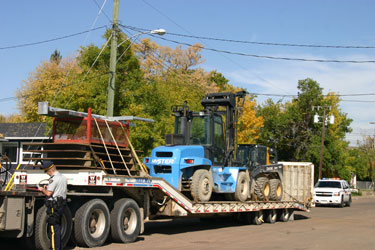 RCMP arrived pretty quickly to 4 Street West this morning after reports a power line may have been knocked down.
Police say a large rig carrying equipment clipped a low hanging cable line near Everybody's Gym after taking a wrong turn trying to get to the water tower.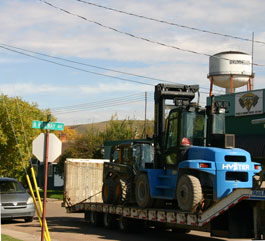 The equipment snagged on a second line, but the driver was able to free the equipment without knocking that line down.
Police say no one was injured and Shaw is on the way to repair the line.