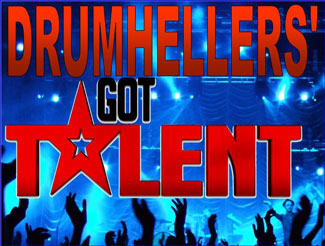 Auditions are underway for the youth talent show "Drumheller's Got Talent." Youth ages 13 to 18 wanting to take a shot at performing in a local talent show registered for a chance to go appear at auditions September 23 and 24.

The auditions are focused on musical or vocal acts, such as singing or comedy, to enter for a chance to try to win the grand prize - $2,000 of in-studio recording time.
Auditions for the talent show are being held at the Elim Pentecostal Tabernacle, which is the old Central School.
Acts making it through the audition stage will perform in a talent show open to the public in an evening performance to be held Friday, October 3.
The talent show is a fundraising effort for Drumheller's Youth Centre, which has been open for about a year now, and serves youth in grades 7 to 12.