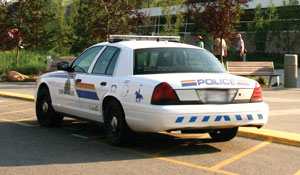 For the second time in as many weeks, Drumheller RCMP have made a significant seizure of  illegal drugs on Highway 9. 

  
    On July 28 2011 as a result of a traffic stop on Highway 9 east RCMP members seized approximately 3 kgs of cocaine and 2.5 kgs of marijuana from a vehicle.
    The police investigation resulting from the initial traffic offence led to the arrest of the lone male driver.
    An undisclosed amount of cash was also seized.  Street value of the drugs is estimated to be in excess of $300,000.
     Youlong Thai, 24, from Saskatoon is facing several drug related charges.  He was released by a justice of the peace on bail to appear in Drumheller provincial court August 19.