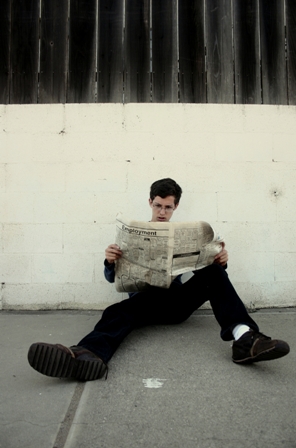 Dear Working Wise:
I have been looking for a summer job for the past four weeks with no luck. Do you have any tips? Signed, Hire This Student
Dear Hire This Student:
The job market is challenging for younger workers, but don't lose hope, there are still jobs out there—you just have to work a little harder and try a few new techniques.
Write a resumé
Get a resumé if you don't already have one. More and more employers, even some fast-food restaurants, expect resumes. If you are not sure how to write a resumé, visit the Alberta Learning Information Service (ALIS) web site at www.alis.alberta.ca and check out their tip sheets and sample resumes.
Improve your resumé
Show your future boss that you mean business by ensuring your resumé looks professional and is free of errors. Ask a parent or someone else you trust to review your resume and make suggestions. You can also use the free e-Resume Review Service on the ALIS website.
Network
Use your network of friends and family to get the message out that you are looking for work. Most jobs are not advertised—networking is a great way to tap into that hidden job market.
Focus on your transferable skills
Most students do not have that much work experience, but that does not mean you do not have a lot to offer. Highlight the transferable skills that you have gained through school, hobbies, volunteering and life experience. Transferable skills include things like: interpersonal, organizational, computer, time management, and money-management skills. For more ideas on transferable skills, visit the ALIS web site and check out the tip sheets on skills.
Target your search
Do not just look at job postings. Decide what you want to do and who you want to work for and then go after that job. Consider your interests, your strengths, and careers you might want to "try out". Find out who does the hiring and customize your cover letter and resumé to that specific person, company and job. Who knows, instead of a summer job, you just might land yourself a stepping stone into your future career. The experience and connections you make will be invaluable once you graduate. And, trying a career first may help you avoid investing a lot of time and money in training for a career you actually don't enjoy.
Visit your nearest Alberta Works Centre
Visit your nearest Alberta Works Centre for help with your job search. Alberta Works Centres feature job postings, onsite job fairs, computers, fax machines, and photocopiers for job searches and job-search advice from Career & Employment Consultants. You can find the Alberta Works Centre nearest you at http://humanservices.alberta.ca/offices.
Use social media
Like or follow your local Alberta Works social media channel and get job opportunities and news of upcoming job fairs sent straight to your news feed. All of the social media channels are listed at: http://humanservices.alberta.ca/socialmedia.
Good luck!
Do you have a work-related question? Send your questions to Working Wise, at charles.strachey@gov.ab.ca. Charles Strachey is a regional manager with Alberta Employment and Immigration. This column is provided for general information.