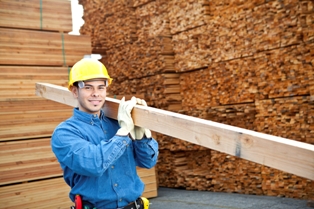 Dear Working Wise:
My son started working in the lumber yard at our local hardware store in May. He was not paid holiday pay for Victoria Day. He was also not paid overtime for working the holiday. Is he entitled to holiday pay and overtime? He also worked more than 100 hours over the past two weeks. Is he entitled to overtime for those hours? Signed, Disappointed Dad
Dear Disappointed Dad:
I am glad to hear that your son found a summer job. I'll address your holiday-pay question first.
Under Alberta's Employment Standards, your son's employer is most likely not required to pay him for Victoria Day, because employees must have worked a minimum of 30 days prior to the holiday within the past year to be eligible.
Of course, it is important to remember that these are the minimum standards. Your son may be entitled to holiday pay if he has an employment contract or belongs to a union with an agreement that doesn't require the 30-day minimum.
Otherwise, to be eligible for general holiday pay under Alberta's Employment Standards, employees must:
o have worked 30 days for their employer in the preceding 12 months;
o work their scheduled shift before and after the holiday (unless employer consent is given);
o work on the general holiday if requested; and
o normally work that day of the week, e.g., if you don't normally work on Mondays, you are not entitled to be paid holiday pay for a holiday that falls on a Monday.
You were also wondering if he is entitled to overtime for working on the holiday. Again, because he is short of the minimum 30 days of work, he is considered to be ineligible for the general holiday. The good news is that he will be eligible for the remainder of the summer general holidays, including Canada Day.
Finally, you were wondering if he is eligible for overtime for working more than 100 hours during a two-week period. The short answer is yes.
For most employees, overtime is all hours worked in excess of eight hours a day or 44 hours a week. Overtime is calculated both on a daily and weekly basis. The higher of the two numbers is overtime hours worked in the week.
Overtime must be paid at the rate of at least 1.5 times her regular wage rate unless he has signed an overtime agreement with his employer. For more information on overtime agreements, visit the Employment Standards web site.
If you have any more detailed questions about her holiday pay or overtime, call the Alberta Employment Standards Contact Centre toll-free at 1-877-427-3731 or visit http://humanservices.alberta.ca/es.
Do you have a work-related question? Send your questions to Working Wise, at charles.strachey@gov.ab.ca. Charles Strachey is a manager with Alberta Human Services. This column is provided for general information.