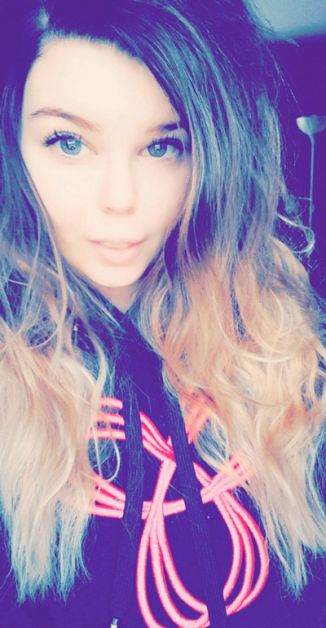 Who are you?
Leah Madraga
Where are you originally from?
Saskatoon.
Who is your employer?
The Source.
What is your occupation?
I'm a Sales Associate.
What do you like most about your job?
How low-key it is and the people I work with are pretty great.
What is your dream job?
To be a hairdresser. I'm looking into going to Marvel Beauty School hopefully by next year.
How long have you lived in the valley?
I've been here since 2006.
What do you like most about living in Drumheller?
How easy it is to get around and how everything is in walking distance.
What do you like to do while on vacation?
I'm a beach girl. I love the beach, the ocean, and the hot water.
What are your top three travel destinations?
Hawaii, New York, and probably San Francisco.
What sort of activities do you like to do around the community?
Wings every Wednesday, going to the gym, and hill climbing.
If you could travel through time, when and where would you like to visit?
Probably ten years from now just to see how successful or unsuccessful I've become.
If you could hang out with anyone dead or alive, who would it be?
Will Ferrell because he is hilarious. If I could have anyone for a dad, it would be Will Ferrell.
Choose one thing to eat for the rest of your life?
Mashed potatoes hands down.
What is your favourite movie?
Step-Brothers, I watch it every night before I go to bed. No shame.
If you were making a movie about you, which actor would play you?
Will Ferrell.
Skiing or snowboarding?
Skiing.
Lastly, what are some wise words of wisdom for everyone?
Anywhere is a bed if you're tired enough.
Know someone who we should get to know better?
Please give us a call at 403-823-2580
or email news@drumhellermail.com