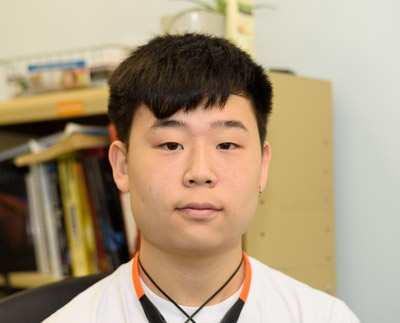 ROCKY WONG
Who are you? Rocky Wong

Where are you from?
Hong Kong.
Where do you go to school?
DVSS.

What grade are you in?
Grade nine.

What do you like to do at school?
Play badminton.
How long have you lived in the area for?
Two months.

What do you like most about living here?
I've met so many friends.

What sort of activities do you like to do around the community?
Play League of Legends on the computer.

What are your top three travel destinations?
My home Hong Kong, Japan, and Korea.
If you could travel through time, when and where would you like to visit?
Japan one in the future. I love Japan.
Choose one thing to eat for the rest of your life?
Sushi.

What is your favourite movie?
I have so many, I don't know which one.