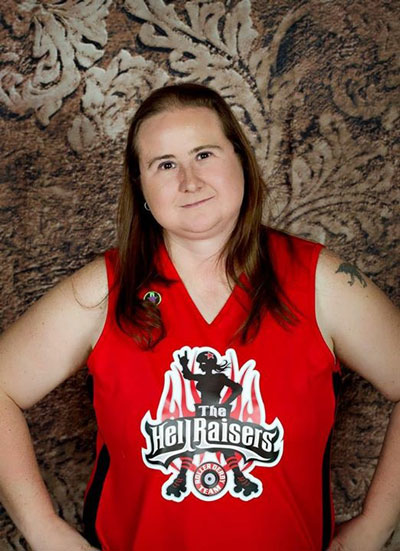 Age: 38.
Employer: Family Farm.
Occupation: Farmer.
What do you like most about your job? My favourite part of being a farmer is working with the animals. We have cattle and horses, and every single one of them has a place in our hearts.
How long have you worked there? I married a farmer 10 years ago and have helped on the farm off and on in this time. About six months ago I decided I wanted to work full time at the farm, and don't regret my decision at all.
What was your very first job? I had a newspaper route when I was about 14 years old.
How long have you worked in the Valley? I moved here 10 years ago and have worked here ever since.
Where are you from? Calgary.
What do you like to do while on vacation? Take the boat out on the lake and spend the whole day on the water.
If you could travel anywhere in the world where would it be and why? England or Scotland. There is a lot of history that I would love to explore.
If you could travel through time, when and where would you go? Ancient Rome.
If you were stranded on a desert island and could bring three things what would they be?
1. My husband. 2. Cell phone so we could call for help. 3. Rum to help pass the time until help arrived.
Who has the biggest influence on your life? My mother. Every major event in my life she was present for, she was always the first person I went to for advice.
Favorite movie? Men in Black.
If your life had a theme song what would it be? It's a great day to be alive by Travis Tritt.
Favorite book? City of the Lost by Kelley Armstrong.
Favorite food? Anything with chocolate.
Ski or snowboard? Neither.
Favorite winter outdoor activity? Sledding.
Favorite season? Spring.
If you had to go without one of these two things what would you give up, cell phone or microwave oven and why?
Microwave, I'm very comfortable reheating my food on the stove or in an oven.
Any words of wisdom that you live by or like to share?
Live each day to the fullest.