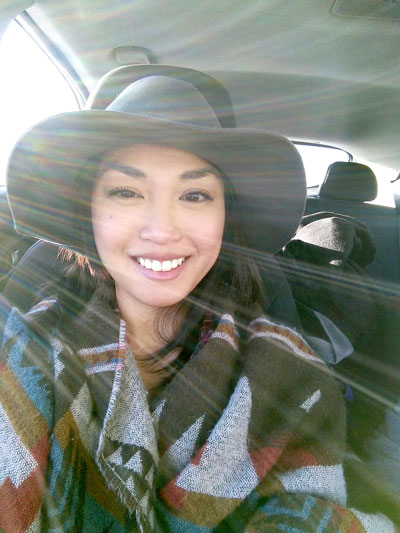 Employer: Greentree Elementary School.
Occupation: Physical Education Teacher.
What do you like most about your job? Making a difference in the lives of children.
What was your very first job? Post Office Clerk.
How long have you worked in the Valley? 5 months
Where are you from? Brampton, Ontario.
What do you like to do while on vacation? Sight-see and try new food.
If you could travel anywhere in the world where would it be and why?
Italy because I've always been obsessed with Michelangelo's artwork in the Sistine Chapel.
If you could travel through time, when and where would you go? The early 1500's to watch Michelangelo paint the ceiling of the Sistine Chapel.
If you were stranded on a desert island and could bring three things what would they be? 1. A boat; 2. A life-jacket; 3. Fishing rod.
Who has the biggest influence on your life? My parents.
Favorite movie? The Princess Bride.
If your life had a theme song what would it be? The theme song from the TV show Friends.
Favorite book? The entire Harry Potter series.
Favorite food? Anything Japanese.
Ski or snowboard? Snowboard.
Favorite winter outdoor activity? Tobogganing.
Favorite season? Spring.
If you had to go without one of these two things what would you give up, cell phone or microwave oven and why?
Microwave oven because I prefer a slow cooker anyways.
Any words of wisdom that you live by or like to share?
Don't be afraid to go after what you want.
If you had to be in a reality T.V. show, which would you choose? Wipe-out.
If you had to lie, what job would you say you did? Stunt double.
Which film do you wish you were the main character in and why? Cheaper By The Dozen because I think it would fun to have such a big family.