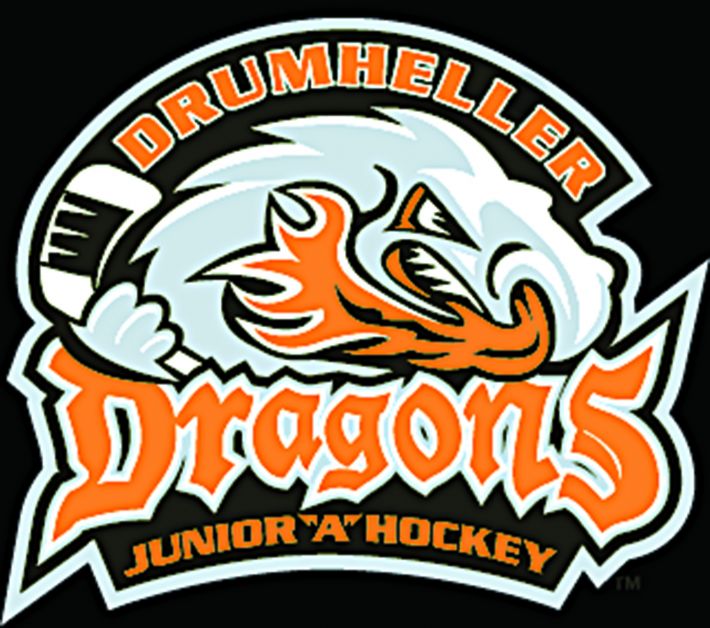 The Alberta Junior Hockey League (AJHL) has released the schedule for the 2023 Exhibition Season and 2023-24 Regular Season, and the Dragons will be taking the ice on August 30 against the Calgary Canucks in exhibition.
The 60th anniversary season of the AJHL will debut a new schedule format with the league moving away from divisional play and to a balanced schedule.
All 16-member teams will play each other four times in the regular season plus an additional two games against select opponents at the Annual AJHL Showcase in the new 62-game schedule. The 2023 Exhibition Season will include 44 games beginning on August 24th, followed by the 2023-24 Regular Season opening on September 15th.
The Dragons will play in six exhibition games against Viterra South Division teams before the regular season begins for the team on Friday, September 15 when they head north to play the Bonnyville Pontiaces. They will play Lloydminster on September 16 and then Blackfalds on September 19.
Their regular season home opener will be on Friday, September 22 when they host the Whitecourt Wolverines in the Dragons Den.
The 2023 AJHL Showcase, hosted by the Calgary Canucks, will be held from September 27th-30th at the Ken Bracko Arena in Max Bell Centre. A full event schedule, as well as opportunities for local hockey teams, fans and volunteers will be announced on July 17.. The annual showcase draws coaches and scouts from each National Hockey League team, the NCAA, Canadian colleges and universities and the Canadian Hockey League.
Nine AJHL teams will fill their arena as hosts of a Hockey Hooky Game throughout the regular season in partnership with local schools. The AJHL will also host several holiday games, including six Family Day match-ups, and games on Thanksgiving, Remembrance Day and New Year's.
The 2024 AJHL Playoffs begin on Friday, March 8th with an updated playoff format. The top fourteen teams will qualify for the 2024 AJHL Playoffs and the top two teams will receive a bye in Round One. Each round will be a best-of-seven series with the first-place team playing the lowest place team.
The Alberta Junior Hockey League will continue to implement a four-man referee system at all AJHL regular season and playoff games in the 2023-24 season. The Alberta Junior Hockey League will also introduce a pilot program for video review on goals at specific AJHL arenas across the province. The project will be reviewed at the conclusion of the season for the purpose of expanding the program.