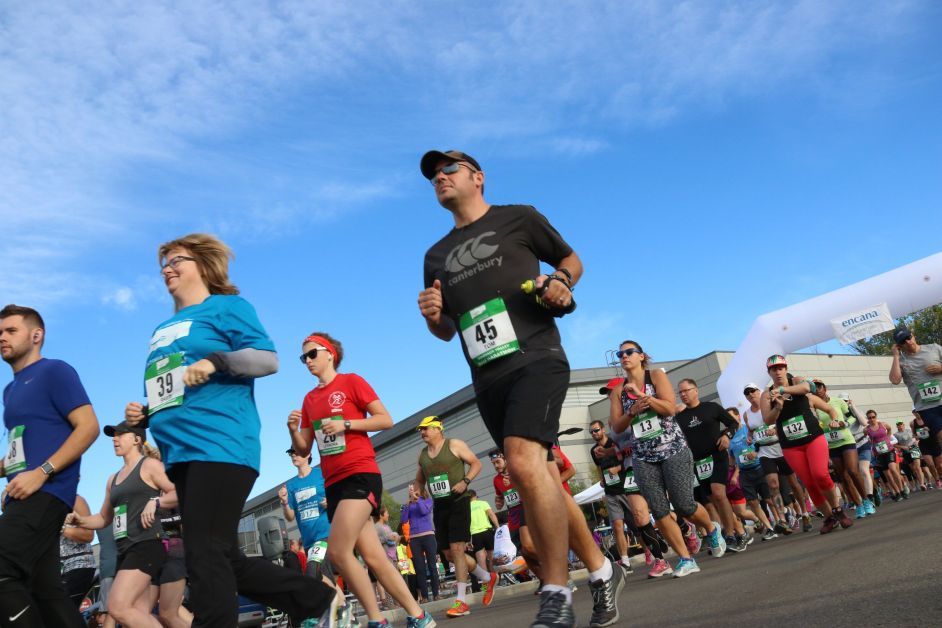 The Dinosaur Valley Half Marathon is celebrating a milestone this year with the 10th running of the premier road race event in the valley.
In the 10 years, the event has seen thousands of participants take in the beautiful terrain and vistas the valley has to offer, from lush river valley to rugged badlands. And going into its 10th year the event remains as popular as ever.
"We are way ahead of where we have been with registration in the last three years at this time," said Morgan Syvertsen, one of the organizers of this year's event.
The event at its heart is a grassroots road race, that features a 5k, 10k and a full 21k half marathon. Over 10 years the course has changed, and in one season they offered a full marathon. Today the 5k enjoys the Red Deer River Valley the 10 and the 21 k are both certified race courses.
As of Monday, July 22, there are already 326 registered for the event. About 100 are signed up for the 10 K, about 65 for the 5k and about 163 for the half marathon.
"The cool thing about it is there is as many for the half marathon as the 5k and 10k combined," said Syvertsen. "Word is getting out there that we have this beautiful course."
Syvertsen says the longevity of the event can be attributed to the strong volunteer core.
"Number one what is making it so good is there are some really committed people on the board and you can't have a race without that kind of leadership," he said.
"And there is the core volunteer group, and without that, we certainly could not do the race at all. Rotary is probably the biggest supplier of that."
Many other groups and businesses contribute as sponsors, and volunteers, many adding unique aid stations to cheer on the runners.
The Dinosaur Valley Half Marathon is on Sunday, September 8. For more information or to register to go to www.dinosaurhalf.com.