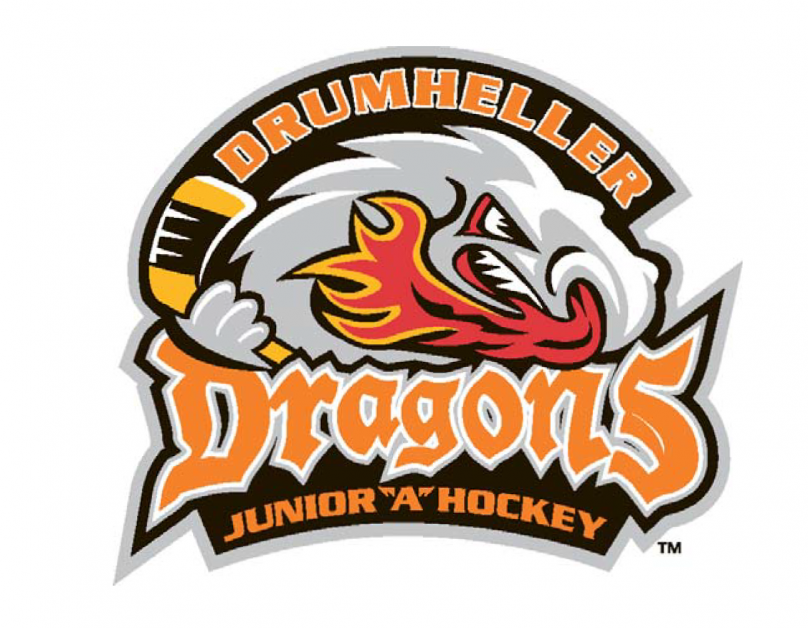 Tonight Drumheller hockey fans have the first opportunity to trade the sweltering August sun for the crisp air of the Drumheller Memorial Arena.
The Drumheller Dragons begin the exhibition season on Wednesday, August 30 as they host the Calgary Canucks. The Dragons will be playing in a six-game exhibition season, taking on Viterra Southern conference teams.
The exhibition season is a great time for teams to get a better look at players as they build their roster for the regular season. They are drawing on a fresh crop of rookies to take a look at, some are already familiar, such as Wyatt Yule who was able to get eight games in with Drumheller last season, and added three points.
The roster also has many familiar faces that have blossomed in the black and orange including Van Yuhas and Adam Raesler.
Between the posts, the Dragons have a fresh crop to look at including Sean Cootes, Ty Matonovich and Manny Panghli.
Game time on Wednesday is 7 p.m. versus the Canucks. The Dragons are back on home ice on Saturday, September 2 to take on the Blackfalds Bulldogs.