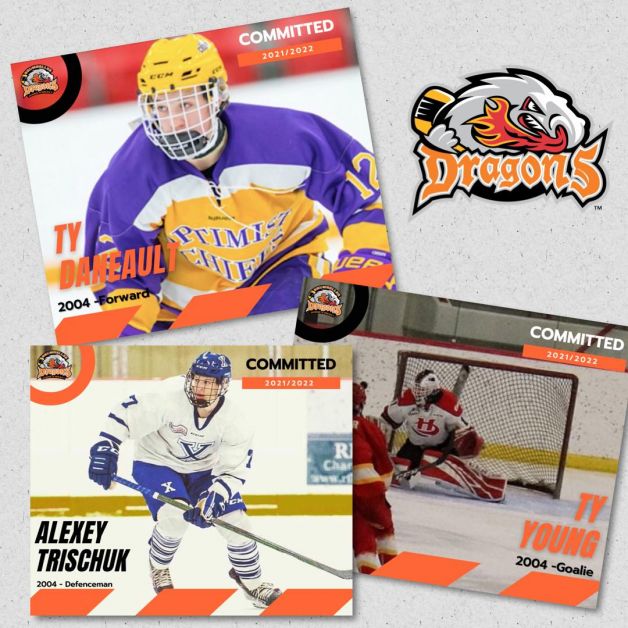 Even in the midst of a pandemic, the Dragons are looking forward to the future with three new signings last week.
The team announced on January 11 they have signed Alexey Trischuk for the 2021-2022 season. Trischuk is playing in his first season with the Northern Alberta Extreme Hockey U18 AAA prep club. The defense-
man has one goal and three assists in six games this season. In the previous season, he played with the Calgary Northstars and had 11 points in 30 games.
The Dragons followed up this announcement on January 12 with word that Ty Daneault signed a letter of intent for the coming season. The 2004- born forward is in his second season with the Red Deer U18 AAA Optimist Chiefs and has racked up five goals and five assists in only five games this season. He competed in the Macs AAA Tournament last season and had five points in four games.
The Dragons also added some strength between the posts on January 13, with Goalie Ty Young signing a letter of intent. Originally from Coaldale, Young has spent the last last two seasons with the Lethbridge Hurricanes AAA Club. He has appeared in 20 career games and this season had a 2.33 GGA and .9256 save percentage before the season was suspended.