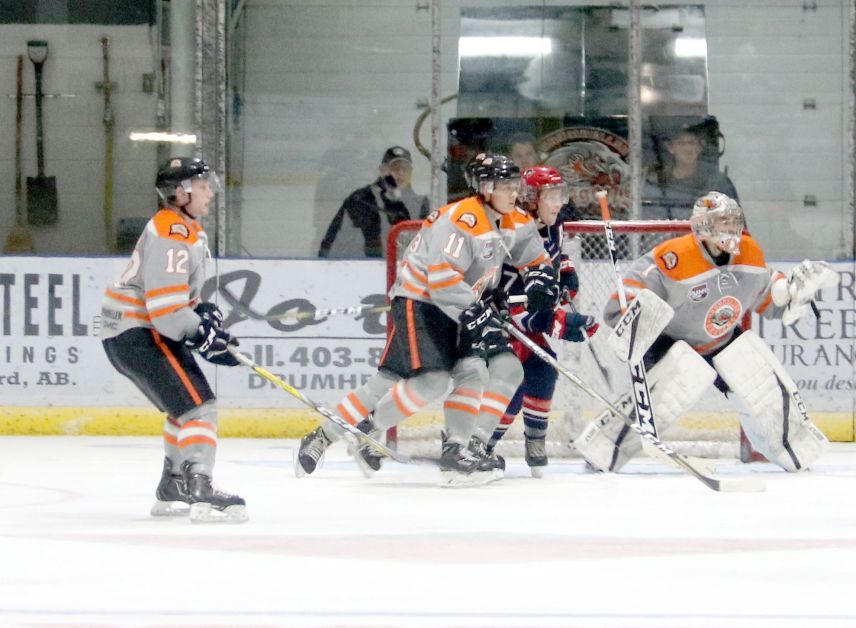 The Drumheller Dragons had a challenging week on the road, but still managed to bring home one win.
The Dragons' trip to face northern teams began on Friday, October 20 with the Drayton Valley Thunder.
After a scoreless first period, Braydon Nicholetts scored his second of the season just a minute into the second period. The Thunder tied up the game until Nicholetts scored his third of the year to put the Dragons up 2-1 after two.
Tyson Scott scored on the powerplay and the Kaden Hanas scored on the empty net as the Dragons won 4-1.
On Saturday night, the team was in Grande Prairie to play the Storm. Again, the first period was scoreless, but then Nicholas Sutter scored on the powerplay midway through the second to put the Dragons up 1-0.
The Storm dominated the third period with two powerplay goals and then an empty netter to win 3-1.
The Dragons finished their trip Sunday afternoon taking on the Whitecourt Wolverines, the second place team in the Viterra AJHL North.
This time The Wolverines opened the scoring and after two periods were up 3-0. Joren Patenaude scored in the third to put the Dragons on the scoreboard. This was followed about a minute later when Tyler Kreklewich found the net to make the score 3-2. Whitecourt put it out of reach with seven minutes left, to make it a 4-2 final.
This drops the Dragons to third place in the south a just behind the Brooks Bandits. The two teams will meet this Friday, October 27 at the Drumheller Memorial Arena.