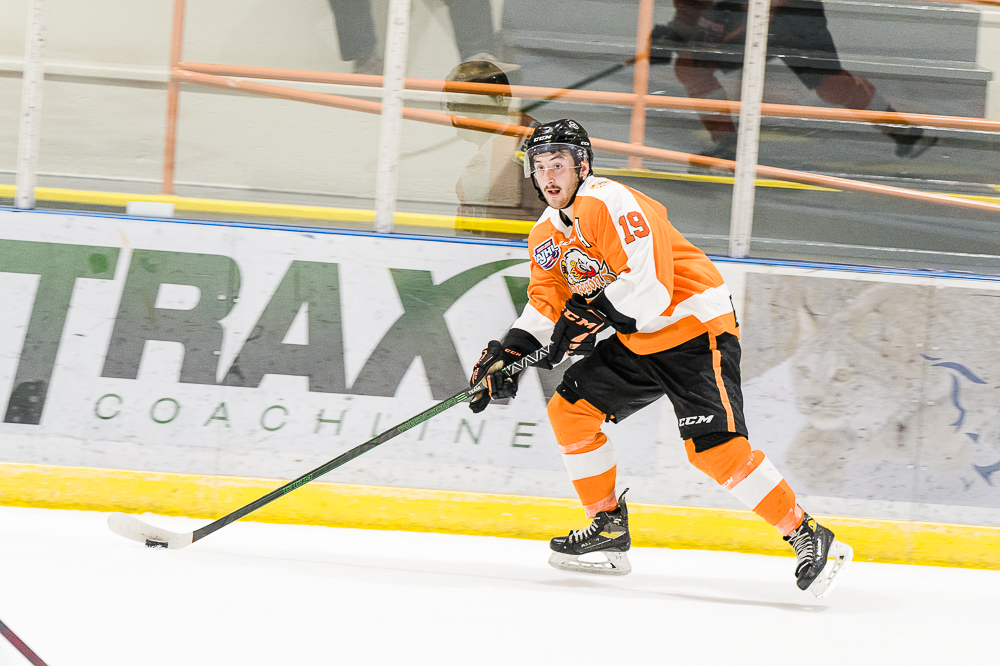 You won't find many players with more games played in the AJHL than Dragons graduating forward, Ty Whitford.
After five seasons in the league, with his final two seasons being played with the Dragons, the veteran forward is off to play college hockey at the Northern Alberta Institute of Technology next season. The NAIT Ooks compete in the Alberta Colleges Athletic Conference (ACAC).
Whitford amassed 219 games played over his five seasons in the AJHL, recording 52 goals and 112 points. After being acquired by trade in the 2021-2022 season by the Dragons, Whitford became an important player on the team, bringing veteran leadership and a valuable two-way game.
This past season, he had an outstanding year with 40 points in 53 games during the regular season. During the AJHL playoffs, he was arguably one of the Dragons' best players, with 11 points in only 13 games. He was trusted to play important defensive roles against opposing teams' top lines and he scored timely goals for the team during their playoff run.