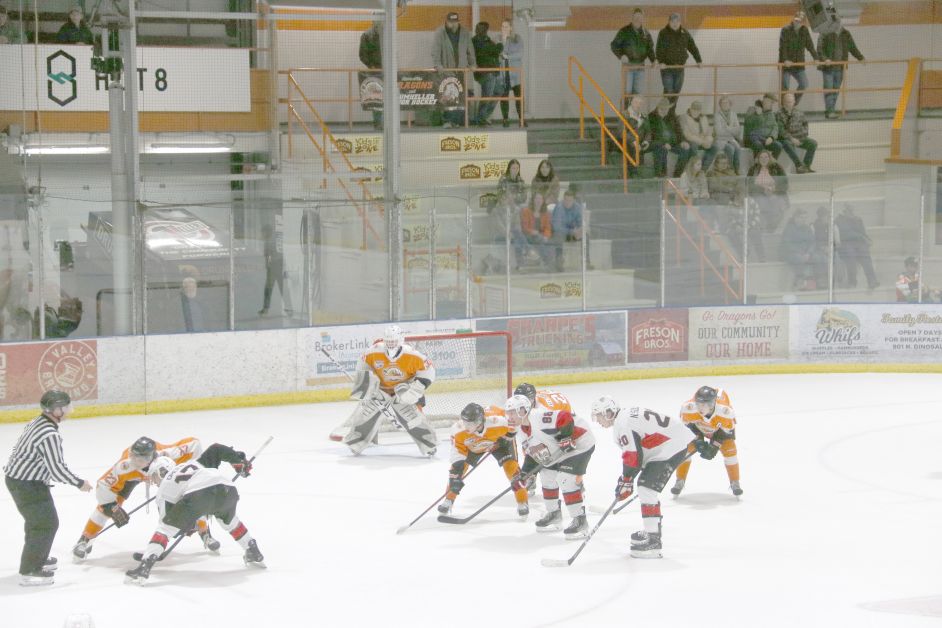 While the ice is out of the Drumheller Memorial Arena, Drumheller Dragons are making choices on where to continue to pursue their careers.
Goalie Garrett Fuller has committed to play for San Diego State University in the upcoming season.
The Aztecs compete in the West Region of the American Collegiate Hockey Association (ACHA) Division I.
Airdrie native, Fuller has been on the Dragons roster since 2019. In the 2021-2022 season, he appeared in 21 games and last year carried the bulk of the load with 42 regular season appearances with a 0.892 save percentage and a 3.08 GGA.
Ben Christian also is continuing his career at the college level. The graduating defenseman is heading north to Concordia University in Edmonton.
He has played 120 games in his three seasons with the Dragons and tallied 6 goals, 20 assists and 265 PIM.