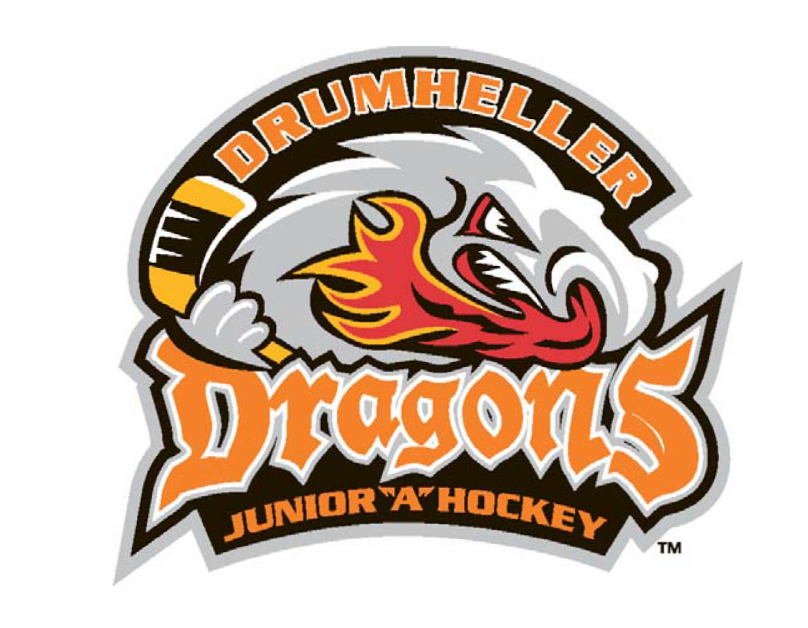 The Dragons notched three wins and scored 22 goals as they wrap up a northern road trip.
After a tough 3-2 overtime loss in Blackfalds on Tuesday, January 17, they boarded the bus to Drayton Valley to take on the Thunder on Friday, January 20.
Noah Danielson opened the scoring at the midway point of the first period, but the Thunder tied it up after one. Adam Raesler scored 1:08 into the second and Caleb Willms scored his first as a Dragon on the powerplay. The Thunder added one, but Wyatt Yule scored his first of the season with less than three minutes left in the period, to put the Dragons up 4-2.
The Thunder scored first in the third, but Dylan Glinski scored on the powerplay, and about six minutes later Danielson added his second of the game. Drayton Valley added one in the last minute, but it was not enough as the Dragons went on to a 6-4 win.
On Saturday, January 21 the Dragons were in Grande Prairie to take on the Storm. The Dragons outshot the Storm 15-4 in the first, but it was Keegan Beagle who scored at the 8:32 mark and put the Dragons up by one after one.
The shots started to go in during the second as Danielson, Wil Christian and Connor Poffenroth all scored before the midway point. The Storm scoed at 9:35, but the Dragons were firmly in control and wrapped up the second period with goals from Ty Whitford and Willms, to go up 6-1. Glinski added one in the third and Danielson completed his hat trick with two unassisted goals; one was shorthanded. Dragons win 9-1.
The Dragons were on to their third game in three days Sunday as they took on the Whitecourt Woverines. The Wolverines opened the scoring, but Poffenroth tied it up with 48 seconds left in the period on the powerplay.
The Wolverines struck again less than a minute into the second, but Jacob Goudreau evened it up. Whitecourt answered back with two straight goals, but Ty Daneault kept the Dragons close with a goal, Wolverines up 4-3. The Dragons let loose in the third as Daneault, Easton Adrian, Beagle and Whitford all scored. The Wolverines scored with 1:38 left, but the damage had been done. Dragons win 7-5.
The Dragons were at home on Tuesday, January 24 to take on the Fort McMurray Oil Barons in a special matinee event. Results were not available at press time. This Friday, January 27, they host Blackfalds, and then Saturday, host the Canmore Eagles.