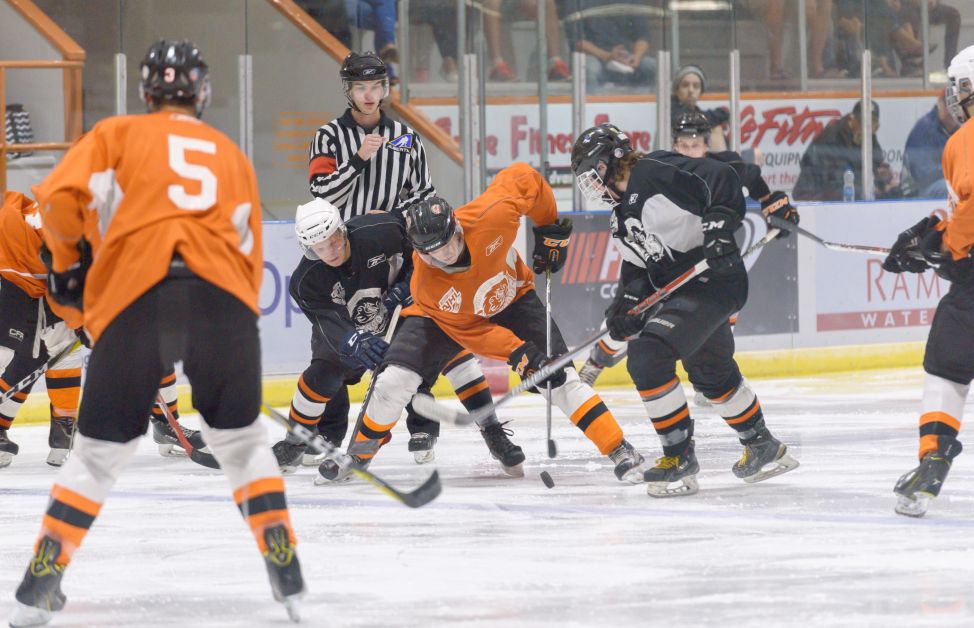 While the preseason sample size is small, it appears that hockey fans in the Valley have an exciting season ahead watching the Drumheller Dragons.
The team was in Camrose for a preseason tournament. On Wednesday, August 30, they played the Whitecourt Wolverines and won 7-4. The next day they faced off against the Camrose Kodiaks and won 8-5, and on Friday, they topped the Spruce Grove Saints, 5-3.

For one thing, it appears they have some firepower.

"Everybody loves to score," said head coach Kevin Hasselberg." " think in the preseason we just take the reigns off and let the kids go. I think there are other things we can focus our attention on as coaches as far as getting our team prepared, but when it comes to the offense, for sure, you just really have to let the horses run and I think that these guys are thoroughbreds".

They showed they could be creative and put the puck in the net, and I think moving forward for Drumheller fans, it has got to be exciting."

He said the team also showed a strong kinship, especially early in the season.

"One of the biggest things is the leadership and the camaraderie in our dressing room. Our guys are already having fun and doing things that typically teams at this time of the year would probably wouldn't do because they are familiarizing themselves with the new coaching staff. They are also very familiar with each other, although there are some new players in there as well. I just love the camaraderie, and love the fact when they are at the rink they are having fun," said Coach Hasselberg.

This is reflected in their play on the ice.

"It showed through in our performance. We were down a couple goals on two different occasions, they found a way to collect themselves and climb their way back into the hockey game. I don't think a team that is uptight or nervous about a situation would have been able to do that," said Hasselberg.

The preseason continues this Wednesday, September 6 when the Dragons host the Olds Grizzlys for their first home game, a very familiar opponent.

"I think as much as we are having a lot of fun here, and there is excitement surrounding a hockey team, I would venture to say there is probably a lot of excitement with the culture change that is happening in Olds," he said.

"They are experiencing the same things and they have had some preseason success. So obviously they are going to be coming into Drumheller with a lot of enthusiasm and energy as well."

Game time is 7:30 p.m.
(mailphoto by Terri Huxley)