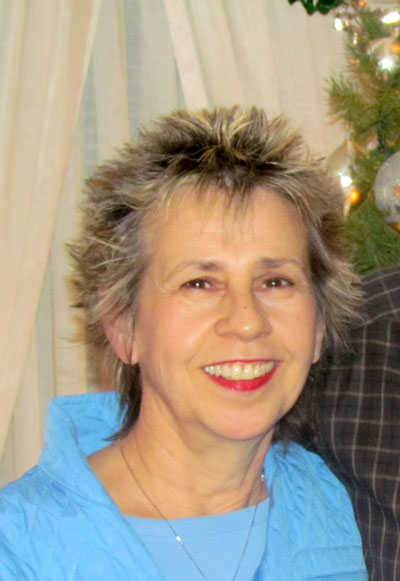 JORDAN
Bonnie Debra
October 16, 1954 - July 4, 2023
We mourn the loss and celebrate the life and times Bonnie Debra Jordan. She was born to Adam and Tereasa Tretiak on October 16, 1954 in Drumheller, Alberta and was raised in nearby East Coulee.
She met Rex Jordan when he appeared as a young Barbadian doctor in Drumheller in the late 1970s. She - swept off her feet .. he – smitten. They fell in love and got married on the morning of Saturday, April 26, 1980 at the Anglican Church in Drumheller. They centered their lives around each other - and their work - for nearly 40 years and were pillars of the Drumheller community. They were kindred spirits. It was a powerful human union. It was a perfect match.
Bonnie was recruited by the Royal Canadian Mounted Police where she spent 38 years in the Drumheller Administration office. Renowned there for her attention to detail and focused dedication to her work, her colleagues remember Bonnie as a loyal and dependable member of the team who was fun to work with.
Annual holidays in Barbados gave Bonnie the opportunity to exert her impact on her extended Barbadian family. Basil, her father-in-law could hardly believe his luck – handmade audio mix tapes of Lionel Richie, Ray Charles, Kenny Rogers and Dr. Hook; Bonnie's cursive handwritten labels listing each song he just had to hear. Gladys, her mother-in-law, delighted at her son's good fortune. The rest of us bonded tightly to her through her love of music, a good cook-up (peanut chicken, roast pork), a stiff gin and tonic and a lifetime's worth of laughs. In private, you could be assured of straight talk from Bonnie whenever required. She laughed easily and loudly, with eyes closed and a tightly knit face. She chased her young nieces and nephews around the garden and when they got older she mentored them. Whenever Rex and Bonnie arrived in Barbados ..it was always good times. On the occasions when Rex's three brothers and their wives spent vacations in Drum and shared their experiences and memories over a beverage or two, Bonnie, the gracious hostess, was always centre-stage and made them feel completely at home, welcome and comfortable. Treasured memories.
It will be no surprise to anyone who knew her that Bonnie attracted deep, strong friendships with a small group of loyal friends. Tony and Marian Forsythe, Jeff and Nellie Chung and their family, her extraordinary neighbours Paul and Brittany, whose love, friendship, loyalty and steadfast support for Rex and Bonnie humbled and comforted Bonnie's family.
She was a strong, beautiful, private woman who dedicated her life to serving others - her husband, her family and, quietly, her community. But it was her commitment to supporting Rex which is now the stuff of legend. During their lives together, she and her beloved, no .. iconic, dog Halle anchored the family in a way that enabled the Drumheller community to benefit from Rex's attention 24/7 for all manner of medical emergencies. She was his rock. When he became ill in his later years, she quit her job and devoted her life entirely to caring for him.
Rex beckoned to her one more time on July 4, 2023 and she responded… again. God bless Bonnie Debra Jordan and rest her soul.
Bonnie was predeceased by her husband, Dr. Rex Jordan, parents Adam and Tereasa Tretiak and her brother-in-law Dr. Oscar Jordan.
She is survived by her sister, Carol Lecuyer (Stewart) and their children, Dean Lecuyer and family, Teresa Ruckman and family. Bonnie is lovingly remembered by Rolph Frankie Jordan (Joan), Basil Jordan Jr. (Ina), Marcia, Julian (Nicole), Claire (Oliver) and Alex Jordan and the extended Jordan family across the Caribbean.
Her family would like to offer profound gratitude to Dr. Dereck Maseka, to the Drumheller Health Care Services, and to the Red Deer Hospital Services (especially Nurse Hailey).
Bonnie's life will be celebrated privately, but condolences, memories and photos may be shared at www.courtneywintersfuneralhome.ca
In lieu of flowers, the family requests her memory be honoured by contributions to ALS Society of Alberta https://www.alsab.ca/donate or the Drumheller Humane Society https://www.drumhellerhumane.com/index.php/donate-now.