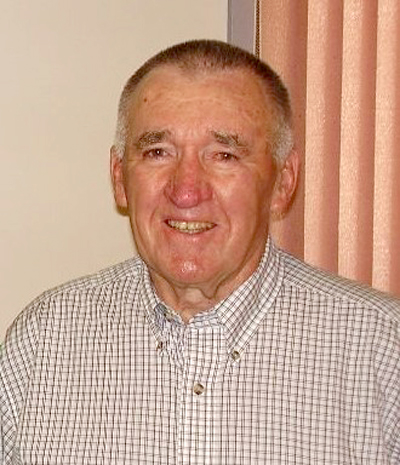 SALLOWS
Ian
December 25, 1930 - November 23, 2021
Ian Noel Sallows passed away peacefully at the Drumheller Hospital Continuing Care Centre on November 23, 2021 at the age of 90 years.
Ian is survived by his beloved wife of 64 years, Gerda (Elizabeth) Sallows, his daughters Heather Sallows (Steve Gadbois) of Whistler, B.C., and Karen Sallows (Soren Laursen) and granddaughters Astrid Laursen and Mia Laursen (all of Ottawa).
Ian was the last surviving child of Garnet and Martha Sallows of Nacmine. He grew up there as the youngest of seven siblings, becoming an athletic young man who boxed and played baseball. He and Gerda married in 1957. After starting out in Hussar and Drumheller, they settled in Rosedale, where they built their dream home and operated a market garden. This was in addition to Ian's work as manager/partner in the Andreasen lumber, construction and hardware business, and Gerda's busy teaching career.
Dad simply loved life in the Valley and contributed to his community in so many ways. He and Gerda were blessed with a circle of good friends and caring family. In later years, Dad enjoyed working at the Drumheller Penitentiary and the Royal Tyrrell Museum. He played golf with his buddies, travelled with Gerda, did some beautiful woodworking, and spent many happy hours with their dear friends and neighbours on 9th Street in Midland, where they had a smaller home (but a lot of garden!) He especially loved time with his granddaughters, teaching them the fine arts of weeding and water fights.
As per Ian's wishes, there will not be a memorial service, and cremation has taken place.
In his memory, doing a kindness for a friend or a service to the community would be appreciated. In lieu of flowers, the family would be grateful for donations in Ian's name to the Drumheller Hospital Foundation or STARS Ambulance.
The family would like to thank Dr. Mpisi and Dr. Tlhape for their compassion and skill, and all of the staff at Drumheller Continuing Care for their careful attention to his complex care in his last years.
May the stars carry your sadness away,
May the flowers fill your heart with beauty,
May hope forever wipe away your tears,
May silence make you strong.
Courtney-Winters Funeral Home in care of arrangements. 403-823-2666.